Police: Would-be thieves used stolen truck to try to steal ATM from local bank drive-thru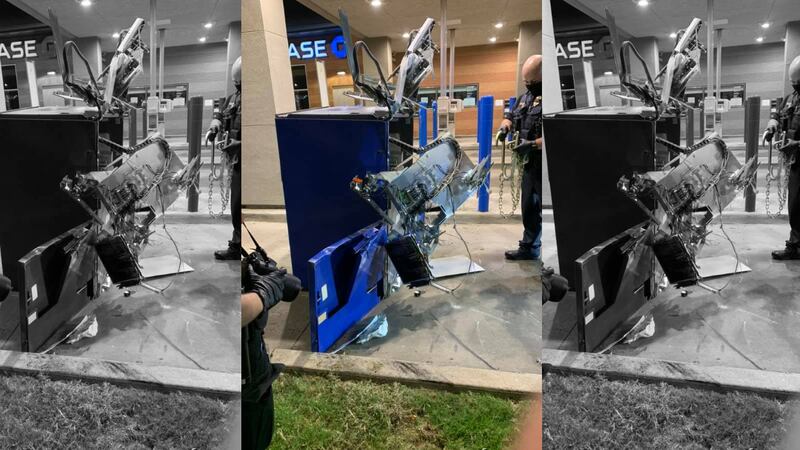 Published: Sep. 29, 2020 at 8:41 AM CDT
|
Updated: Sep. 29, 2020 at 6:18 PM CDT
WACO, Texas (KWTX) - Police are looking for more information after an attempted ATM theft early Tuesday morning in Waco.
Officers arrived at Chase Bank on Hewitt Drive Tuesday morning and found one of the drive-thru ATMs in the parking lot, attached by a chain to an abandoned pickup truck, police said.
The machine was significantly damaged, but nothing was stolen from it.
The truck had been stolen from a home in Hewitt, police said.
The owner wasn't aware of the theft, police said.
The would-be ATM thieves fled in a white SUV.
Further details weren't immediately available.
Copyright 2020 KWTX. All rights reserved.