DPS trooper's vehicle hit while helping with traffic control on Highway 6
The crash happened as the trooper was assisting with an accident at the Jones Creek Bridge.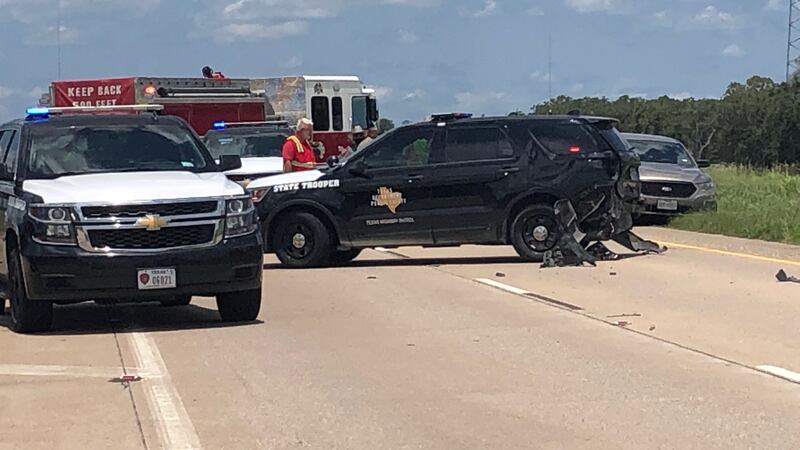 Published: Jul. 22, 2021 at 12:59 PM CDT
|
Updated: Jul. 22, 2021 at 4:50 PM CDT
MILLICAN, Texas (KBTX) - Nobody was injured Thursday afternoon after the driver of a red Chrysler slammed into a DPS trooper's patrol vehicle on Highway 6 near the Westward Ho exit in south Brazos County.
The trooper was on the highway assisting with another crash that occurred at Jones Creek when the collision occurred.
A spokesman for DPS says it's unclear if the driver of the vehicle will receive a citation.
"The trooper was trying to block both lanes. Had its lights on. And you know we luckily, we've had a lot of people paying attention and they're exiting. So we really appreciate them doing that but unfortunately we had one car that just wasn't paying close enough attention and struck the back of the trooper vehicle," said Sgt. Justin Ruiz of the Texas Department of Public Safety.
"[The] Trooper [is] doing great. He's in good spirits and we're fortunate that it wasn't worse than what it was," he added.
There were significant delays following the accidents but the roadway has since reopened.
Copyright 2021 KBTX. All rights reserved.