Vista College ceases operations, closes Killeen location
Published: Oct. 11, 2021 at 12:22 PM CDT
KILLEEN, Texas (KWTX) - In a letter to students, Vista College announced it had made the "difficult decision to cease all operations effective with the close of business on October 8, 2021."
A note posted on the front door of the location at 1001 S. Fort Hood Street in Killeen states, "We apologize for any inconvenience, but Vista College and Cosmetology Salon is now closed. Thank you for your long-time business!"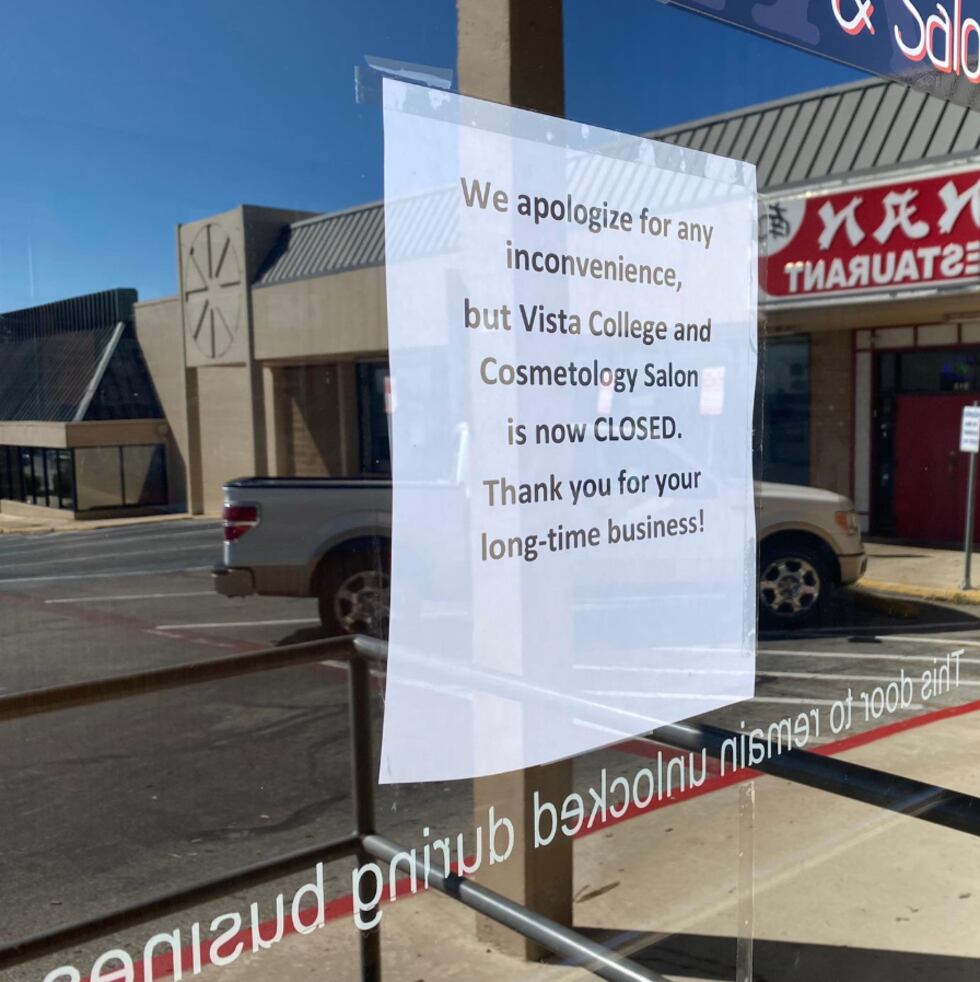 The letter sent to students states the college remains in compliance with accreditation standards and federal regulations, but is unable to continue "due to financial circumstances."
Staff at the college on Monday decided to open the doors so students could pick up their transcripts and other documents. Thursday, October 7 was the end of the term for students, with many completing their credits that day at the Killeen location.
Monday was also supposed to be the day students would pass their certification, which they reportedly already paid the school for. Now, students are scrambling for answers as calls to the college's corporate number go unanswered.
"Most of us were either veterans or in the medical field and this is our career path. This is what we wanted to do with our lives and now it's like, okay, where do we go from here?" asked student Crystal Whitehead.
Student Diamond Villalpando said she had just finished her 180 hours at her externship last Thursday and was looking forward to her certification test on Monday.
"I was so excited. I was like, 'let me take this test and I'll be up and going,' and now I don't know what to do," said Villalpando, "I tried to communicate with the school, of course. None of them are answering. I try to call Vista and they hang up on me."
"As of now, we don't even know if we're getting our last pay check," said instructor Alejandra Hamilton, "I'm way more concerned about my students than myself right now."
The college's main campus in located in El Paso, Texas. In addition to Killeen, it also has campuses in the Texas cities of Beaumont, College Station, and Longview; and in the cities of Las Cruces, New Mexico and Fort Smith, Arkansas. The college offers online instruction in the Dallas area.
According to its website, Vista College offers programs in health care administration, insurance billing services, bookkeeping and payroll, business administration, information technology, and criminal justice.
The Killeen campus also offered programs for dental assistants, vocational nursing, and heating, ventilation and air conditioning (HVAC).
"We realize the challenges this causes for students and we have been working to identify potential transfer colleges and schools to complete your degrees," the college said in its letter to students.
Students are urged to monitor its website for guidance on how to move forward and for answers to questions regarding tuition and student loans.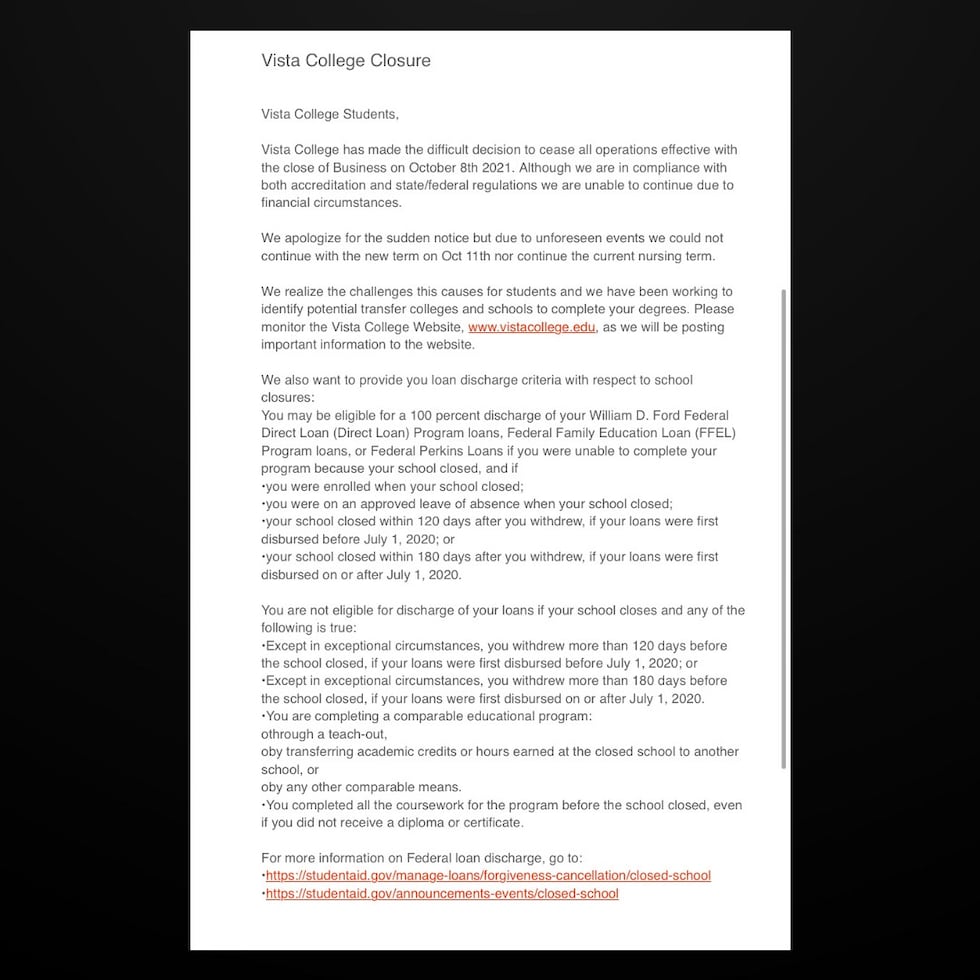 Copyright 2021 KWTX. All rights reserved.