Connally ISD teacher accused of online solicitation of a minor now charged with stalking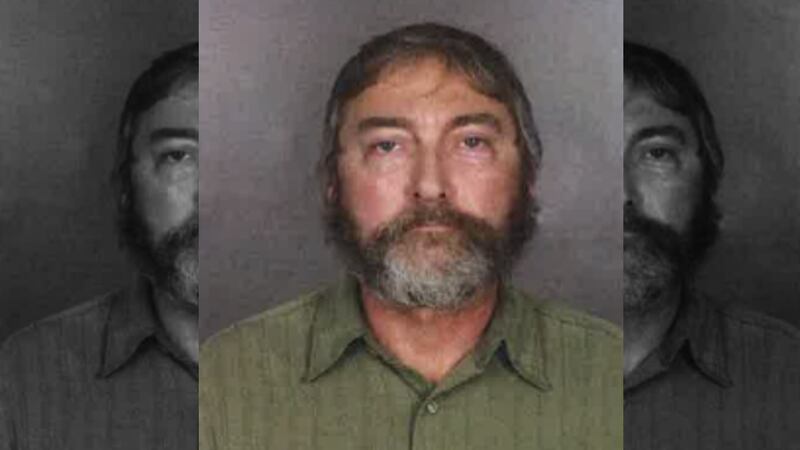 Published: Oct. 14, 2021 at 12:04 PM CDT
WACO, Texas (KWTX) - Timothy Bruner, 59, a teacher at Connally ISD charged with online solicitation of a minor, has been arrested again on a stalking charge.
Bruner was originally arrested the morning of October 14 on the solicitation charge. His bond was set at $50,000 and he bonded out of jail, according to jail records.
The teacher allegedly communicated with an undercover deputy participating in an operation meant to combat human trafficking. Bruner allegedly exchanged photos and lewd texts with whom he believed to be a minor, investigators said.
On Friday, October 15, Bruner was arrested again on a stalking charge. His bond was set at $150,000 and he bonded out that same night.
Officials with the McLennan County Sheriff's Office explained, while the online solicitation charge was issued first, the investigation against Bruner as initiated as a result of the stalking allegation.
According to Chief Deputy David Kilcrease, Bruner started stalking a woman when she was a minor and continued for years.
"It's sad and shocking when we find out that we have these predators and realize that they are amongst us, that's the terrifying part, and for this young lady to have to deal with this for years, it's just horrendous that someone would do this," Kilcrease told KWTX Saturday. "You can call him all the bad names you can, but you have to realize how heartless someone has to be to do this for three years to a child--I can only imagine what she had to endure, I'm just so sad for the victim in this, along with every other parent who is angry at the perpetrator."
"The courts will review this and decide what to do and take care of the justice-end of this," he said. "We just need to be sensitive to the victim, and hopefully she continues on with her life and this doesn't have a negative impact on her."
The Connally ISD website revealed Bruner is a second grade teacher at Connally Primary School. The district said the teacher has been placed on administrative leave.
The district released the following statement after the initial arrest.
"On October 14, 2021, Connally ISD was informed by the McLennan County Sherriff's Department that an educator employed at the Connally Primary Campus was arrested for alleged conduct not related to school. The information shared by McLennan County did not indicate any allegations of any act or victim from the Connally ISD community. Connally ISD has placed the educator on administrative leave according to CISD policy and will continue to monitor this matter to ensure a safe school environment."
Copyright 2021 KWTX. All rights reserved.