Home-building demand falls as prices increase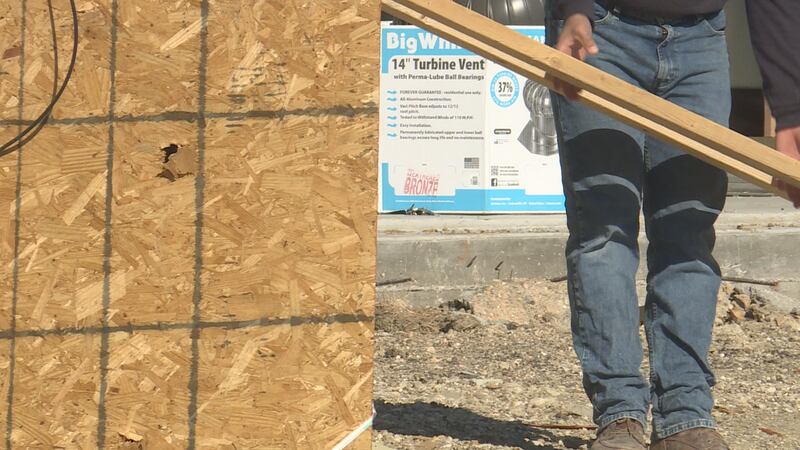 Published: Jul. 20, 2022 at 8:58 PM CDT
KILLEEN, Texas (KWTX) - People may start to see less "for sale" signs in front yards soon.
Area developers say home-building demand is down, which means less housing is being put up. As if it is not already a struggle to buy a house now, things may soon get tougher.
"I wish I had a crystal ball, I wish somebody had all the magic answers," said Joshua Welch, an area developer and president of the Central Texas Home Builders Association.
Developers like Welch say he is not feeling it yet, but the ones building houses are.
"There are some local builders that I know have quit starts," said Welch.
Prompting that hesitancy is people being priced out of home builds they thought they could afford.
"With interest rates going up, they look and see what their payments are now going to be," said Welch. "Then all of a sudden, they can't afford it."
He gives this as an example.
Say someone is trying to buy a $250,000 house a few months ago. With lower interest rates, then, that monthly payment would have been around $1,800.
But now that rates have gone up, that someone is probably looking at paying somewhere in the $2,600 range monthly.
"And that's without even the cost of the house going up, that is just with interest rates going up," said Welch.
Research from the Texas A&M Real Estate Center shows the housing price indexes continues to go up.
Even with current demand still high, some builders are being forced to provide alternatives.
"With costs that just means you end up having to put up smaller products, smaller houses," said Welch.
So, smaller houses or less products is what a lot of builders are looking at now.
Until things get cheaper, that may be the norm.
"If we had a crystal ball, that would sure be nice," Welch said.
Copyright 2022 KWTX. All rights reserved.