Waco student who graduated college before high school receives automatic admission to UT Austin
Published: Jan. 5, 2023 at 7:01 PM CST
WACO, Texas (KWTX) - An overachieving local high school senior has graduated college before high school and is preparing to enter the University of Texas in Austin as a junior where he received automatic admission by finishing in the top 6% of his class.
University High School senior Jaylon Alley graduated McLennan Community College in Waco with an Associate's Degree in General Academics in December 2022.
Jaylon attended that graduation ceremony months before he will cross the stage at University High.
The 17-year-old has been taking part in dual credit courses, a system in which an eligible high school student enrolls in college courses.
Jaylon also took summer courses to make his dream come true.
Most of his courses were online, but Jaylon did attend music classes on the MCC campus, where he hoped to expand his love of music.
Jaylon has been the percussion captain in University's band.
"I chose to take dual credit classes at MCC because I wanted to get my associate degree, help boost my GPA and understand what learning music courses at the college level would be like," Jaylon said.
"I think I may have been the first high school student to take music courses on campus."
Jaylon says the load of high school homework plus college preparation hasn't been easy, but getting to cross the stage with friends and family in attendance made it worth it.
"The feeling after I crossed the stage was a sense of relief," he said. "For the first 3 ½ years in high school, I've pretty much been working non-stop, and it showed me that hard work really does pay off and I feel like I truly made my father proud."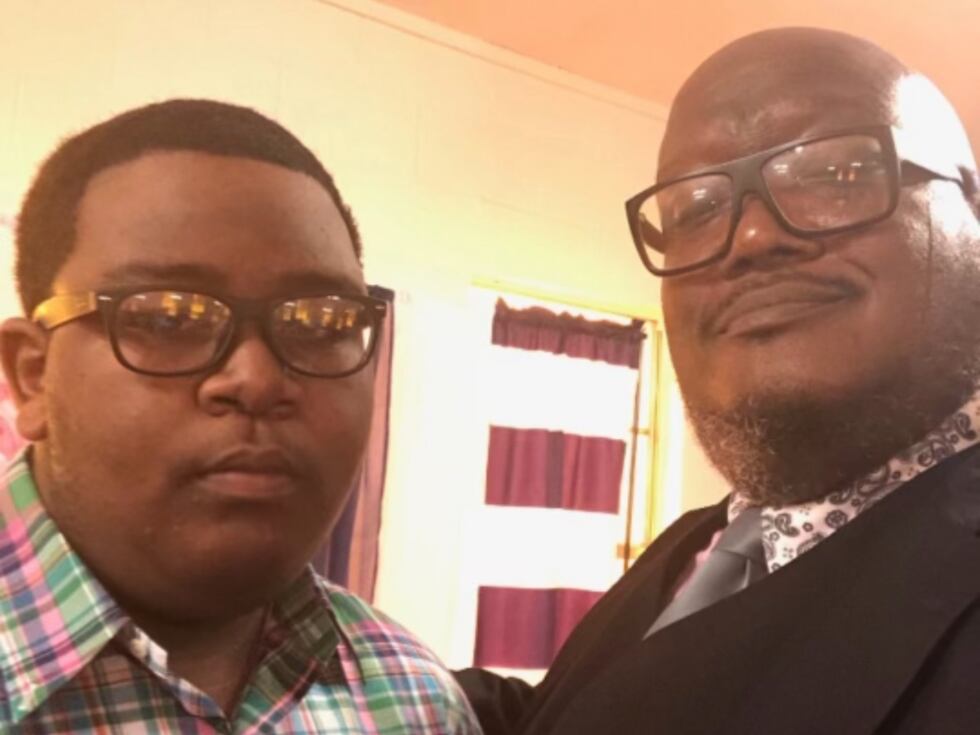 Jaylon's father, Gregory Griggs, passed away in 2020 at the age of 55 following a battle with COVID-19.
Griggs was the pastor at St. Mary's Missionary Baptist Church in Waco, where Jaylon played drums in the church band.
Loosing his father was tough, and while he thought about giving up, Jaylon says he used his grief and love for his dad to inspire him.
"It was hard, but it motivated me to do better," Jaylon said. "I knew that he wouldn't want me to give up."
Jaylon is currently fifth in his class of 300 at University High School.
He is also currently the Trojan basketball manager and was crowned the school's homecoming king.
Jaylon plans to attend UT in the fall and major in Jazz Drumset performance.
Copyright 2023 KWTX. All rights reserved.