Central Texas man now the reigning National Beard and Mustache Champion
Published: Jan. 11, 2023 at 6:05 PM CST
WACO, Texas (KWTX) - A Central Texas man has the best beard in the country, and he's got the award to prove it, but you won't have to see his credentials to back that up because his 41 ½ inch long beard speaks itself.
Charley Goble, 60, of Bruceville Eddy, is the reigning National Beard and Mustache Champion after winning the grand prize in Casper, Wyoming.
"It's just like, basically, a beauty contest," he said. "The look, the color, does it fit the image? Is it what they're looking for at that time?"
It's not a title Goble ever dreamed of earning. He spent his career working as a welder with little to no facial hair.
"I was a welder for years, so I may have had had a mustache or a goatee, but nothing like this," he said.
But as Goble approached his second kidney transplant surgery in 2013, he wanted to try something new.
"To aggravate my wife," he joked. "She'd never seen me with a full beard throughout all the years we've been married, and Judy and I will have been married 40 years in July."
A couple years into growing the beard, Goble ran across information on Facebook for a beard contest in Nolanville and entered. He was glad he did.
"My very first one, I won first place and the best in show," Goble said.
Goble said the beard for him has never been about bragging rights, but instead it's been a way for him to help other people.
Not only is it a conversation piece everywhere he goes with strangers, but all the competitions he enters support charities.
"Every competition that we go to is for a specific charity, whether it be kids or the homeless, it's always a charity event," Goble said. "This is my way to give back."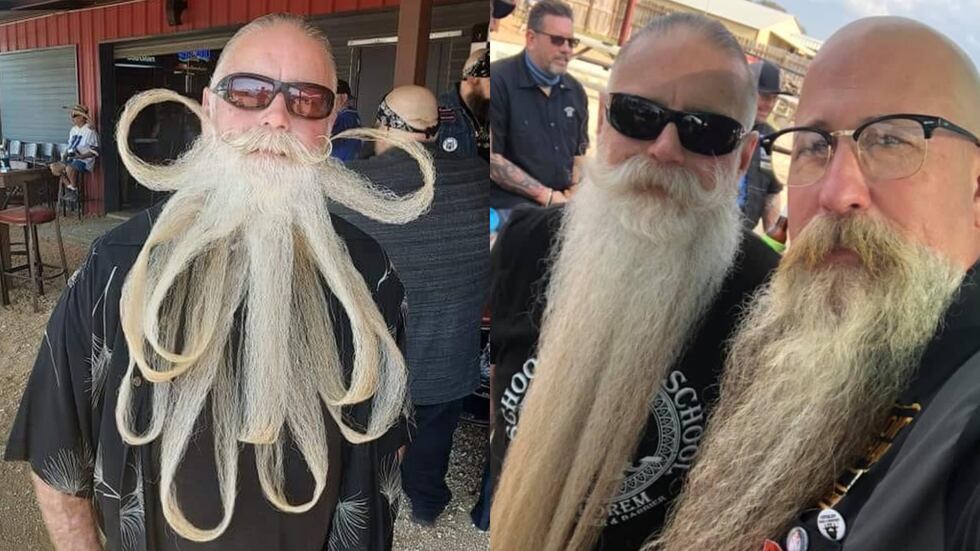 Goble says growing an award-winning beard isn't' for the faint of heart and takes lots of patience.
He spends nearly two hours each day maintaining the hair and making sure it's treated with the upmost, specific care.
Goble is sharing what he's learned in nine years of growing an extra long beard with other bearded men by selling beard products he makes at Champions Salon and Barber shop in Waco.
"I use a lot of natural oils to keep it moist and growing," Goble said. "I use a beard shampoo but no conditioner. I wash it daily, most guys don't. It does drag the floor on occasion if I bend over."
To keep it more manageable Goble braids the beard most of the time.
"It gets hung in everything if I don't," he laughed.
Goble's next competition will be in La Grange, Texas on January 21.
Copyright 2023 KWTX. All rights reserved.