Wig worth $900 stolen by suspects at Killeen beauty store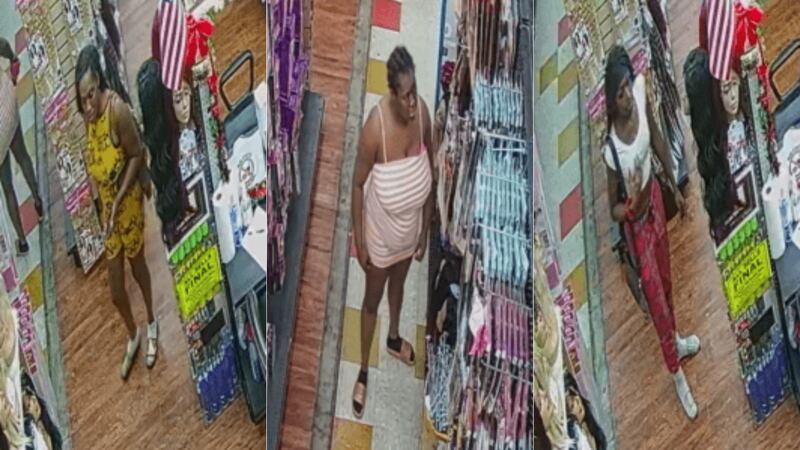 Published: Jan. 19, 2023 at 10:00 AM CST
KILLEEN, Texas (KWTX) - The Killeen Police Department is asking for the public's help identifying three suspects in a December 2022 theft at a beauty store.
The three suspects on Dec. 6 entered the JK Beauty Supply Store located at 734 S. Ft. Hood Street and walked directly to the wig displays.
According to police, two of the suspects appeared to act as lookouts as the third suspect, wearing a white top and red pants, removed a wig valued at $900 off the display and concealed it in her purse.
All three suspects walked towards the exit, when one of the suspects picked up an item and intentionally walked through the anti-theft device in an effort to trigger the alarm and gain the attention of the store's staff while the woman with the wig exited.
Video surveillance showed all three suspects arriving in a late model black Honda Accord.
Detectives are asking anyone who can identify the females in these photos or has information about this theft, to contact Crime Stoppers at 254-526-TIPS (8477) or go online at www.bellcountycrimestoppers.com.
You can also download the P3Tips App for IOS or Android and give an anonymous tip. All information is confidential and anonymous and if your tip leads to the arrest of the person(s) responsible, you could be eligible to receive a reward up to $1,000 in cash.
Copyright 2023 KWTX. All rights reserved.