Bryan man indicted by grand jury for shooting death of 15-year-old Anthony Ayers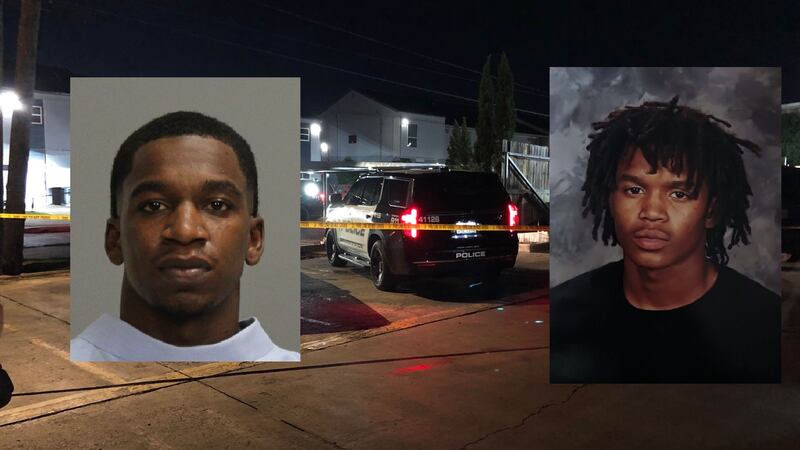 Published: Jan. 20, 2023 at 8:35 PM CST
BRYAN, Texas (KBTX) - A Brazos County grand jury indicted a Bryan man charged with murder for the shooting death of 15-year-old Anthony Ayers.
Trevor James Thompson, Jr., 26, of Bryan, was taken into custody on November 2 and charged with murder.
Police said Thompson shot and killed Ayers during an altercation in the parking lot of the Pearl Apartments on Harvey Road near George Bush Drive in October.
According to online jail records, Thompson has been booked into the Brazos County Detention Center six times since 2014. He was first arrested in April 2014 on an aggravated robbery charge. He was last arrested in September 2020 on an evading arrest charge.
Authorities said in a probable cause report that they think Thompson used a .45 caliber gun to murder Ayers. After looking at surveillance footage they discovered Thompson and Ayers were fighting over a gun. Thompson ripped the gun out of Ayers' hands, giving him a second gun, according to police reports. After that, authorities report that the fight continued until both parties disappeared out of the camera's view towards the area where the shooting occurred.
Thompson remains in the Brazos County Jail tonight on a $390,000 bond.
Copyright 2023 KBTX. All rights reserved.