Sleep in Heavenly Peace, nonprofit that builds beds for children in need, opens chapter in Waco
Published: Jan. 25, 2023 at 5:25 PM CST
WACO, Texas (KWTX) - A local nonprofit is working to make sure kids in need in the area have a safe, comfortable place to lay their heads and they're asking for help as the need is great.
Sleep in Heavenly Peace is a national nonprofit dedicated to building, assembling and delivering top-notch beds to children and families in need, and it recently opened a new chapter in Waco.
The group estimates more than 5,300 kids are in the Greater-Waco area are in homes without a bed to call their own.
Christopher Taylor is the Waco Co-President and says he dreamed of bringing a group like this to Central Texas for years, and finally, with the help of his church, friends and neighbors, got it done.
"Sleep in Heavenly Peace started about 10 years ago in a garage in Idaho with a desire to build a bed for somebody they knew did not have a bed, and since then, they've grown to more than 320 chapters across the United States, across parts of Canada as well as the Caribbean," he said.
Taylor said the chapter in Waco opened in June and they've already built and delivered 80 beds changing the lives of dozens of children physically, emotionally, and mentally.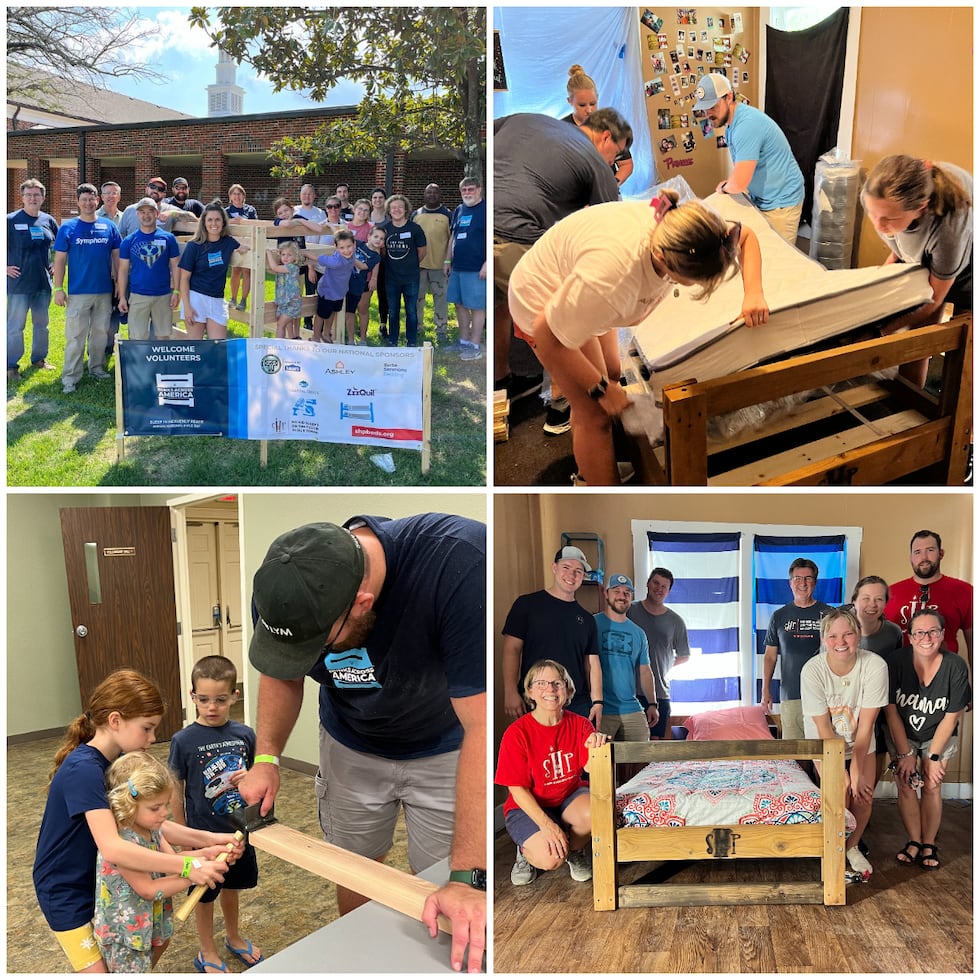 "A bed for a kid is a special place," Taylor said. "It's not just a place where they can sleep. I mean certainly that's important but for a kid a bed is their space. That's their security. It's their stability. It's a place they get to have as just theirs and nobody else's."
The nonprofit builds beds from the beginning to end using donations for items like lumber, materials and bedding.
Taylor says making deliveries proves the hard work worthwhile.
"We had a young gentleman last fall who apparently was a huge fan of Paw Patrol. We didn't know that going in and so we went in, and we built his bed for him, and we just happened to have Paw Patrol bedding to put on his bed for him and so we got everything set," Taylor said.
"We made the bed, and he came in, carried his little Paw Patrol stuffed animal with him and he saw that, and his eyes just lit up and he went and jumped on his bed, and he turned up around and he goes 'this is the best day ever."
Taylor said the greatest obstacle the organization has now is funding and volunteers.
"The things we need," Taylor said. "We need funding. We need support."
Since just mid-December, 57 kids have been added to the local waiting list.
Sleep in Heavenly Peace Waco gets together for build days to assemble the beds and community volunteers are invited.
They say you need no special skill set to attend other than a desire to help.
The next build day is February 4 at the Methodist Children's Home in Waco.
For more information you can go to shpbeds.org and select the Waco chapter.
Copyright 2023 KWTX. All rights reserved.