Teen sentenced in fatal stabbing of rival cheerleader
Published: Jan. 25, 2023 at 1:05 AM CST
WHITE PLAINS, N.Y. (WCBS) - A New York teenager will spend several years in jail after pleading guilty to the stabbing death of a rival cheerleader.
Emotional moments came Tuesday as a judge sentenced a 15-year-old cheerleader to three to nine years behind bars. The teen girl pleaded guilty to the stabbing death of 16-year-old Kayla Green, the member of a rival cheerleading squad in Mount Vernon, New York.
Green's mother, Laverne Gordon, spoke in court and after about the pain she will forever feel at losing her promising daughter.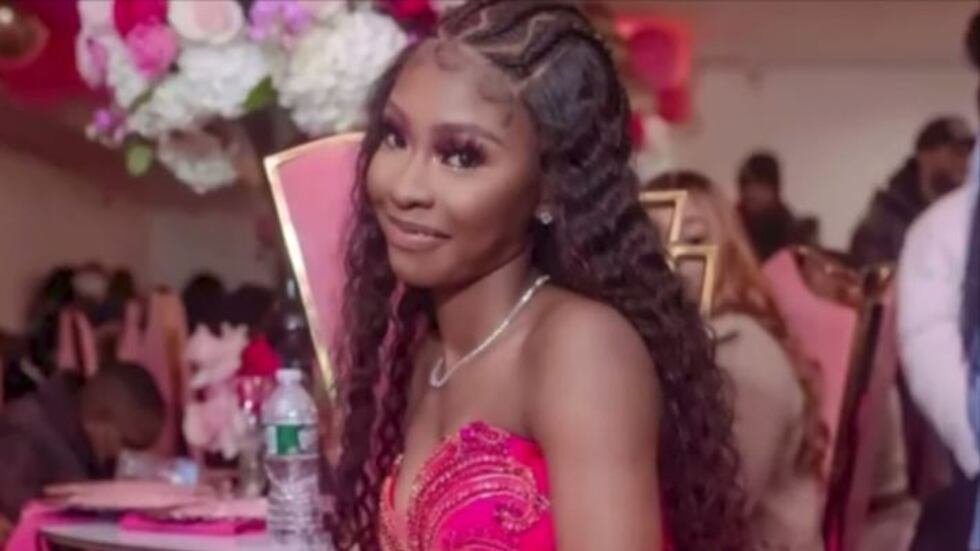 "Her killer gets to get out in three years to live her life, have family, have a career. My daughter will never see that," Gordon said.
Green was attacked after a rally held by Mount Vernon to celebrate a basketball championship in April 2022. The attacker was a 15-year-old armed with a knife that she had shown off on social media earlier on April 8.
The motive is difficult to comprehend.
"A long-standing rivalry between two cheerleading squads in the city of Mount Vernon," said Westchester County Judge Susan Cacace.
Cacace says the defendant, who is not being named due to her age, had a history of violent conduct.
Prosecutors say there's no way to truly understand what set her on her deadly path.
"This was an intentional, senseless and vicious, intentional crime, which has caused immeasurable pain," prosecutor James Bavero said.
The 15-year-old expressed remorse in court, reading a statement through tears.
"I think of all the different choices I could have made that day that would have left Kayla alive and saved her family this heartache. But that is why everyone is here today because I made bad choices," read the statement in part.
The judge pointed to a hopeful sign, saying the 15-year-old has been thriving in detention, and she hopes the teen is on a path to make something of her life.
Copyright 2023 WCBS via CNN Newsource. All rights reserved.