Commander of Fort Hood's military police brigade suspended
Col. Ann Meredith's suspension comes months after Fort Hood fired her husband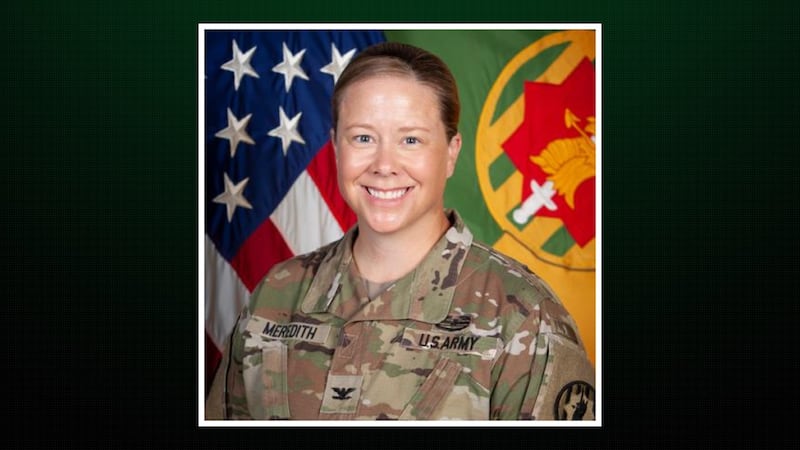 Published: Feb. 7, 2023 at 2:15 PM CST
FORT HOOD, Texas (KWTX) - Col. Ann Meredith, the commander of Fort Hood's 89th Military Police Brigade, was suspended on Monday, Jan. 5, pending the results of an ongoing investigation, COL Wayne Marotto, a spokesperson with the III Armored Corps, confirmed to KWTX.
The suspension was approved by Lt. Gen. Sean C. Bernabe, commanding general of III Armored Corps, said Marotto.
"To protect the privacy of the individuals involved, and as a matter of policy, the Army does not comment on ongoing investigations," Marotto further said.
According to Stars and Stripes, Meredith's suspension comes three months after her husband, COL John Meredith, was fired from his command position in the 1st Cavalry Division as a result of another ongoing investigation.
This is a developing story. No further information is available.
Copyright 2023 KWTX. All rights reserved.