Central Texas firefighters shave heads in show of solidarity with colleague battling cancer
Published: Feb. 7, 2023 at 7:17 PM CST
WACO, Texas (KWTX) - Firefighters at a Central Texas Fire Department shaved their heads in a show of solidarity for a young fellow firefighter battling cancer.
The Jarrell Fire Department took clippers to their heads to support Jarrell firefighter Jake Owen, 24, of Lorena.
Jake discovered just weeks ago he had a tumor which turned out to be cancerous in his brain after experiencing weeks of headaches.
"Jake is one of our drivers, and he'd been having headaches for a couple of months, and in late January, it just got to the point that it got bad enough that he went to the emergency room in Waco to be treated, and there they found that he had a mass on his brain," said Jarrell Fire Chief Ron Stewart.
There is no better firefighter than Jake, Stewart said, describing Jake as someone who is "humble, kind, soft-spoken" and a person who "always has a smile on his face."
Stewart said the news hit his department hard, and the firefighters known for putting their lives on the line to save others felt helpless.
"Physically, there is only so much we can do," Stewart said. "It's up to the doctors to kind of take care of it and it's our job to lift him up and lift his spirits, emotionally, and to show him that we're behind him."
That's how the department got the idea to shave their heads.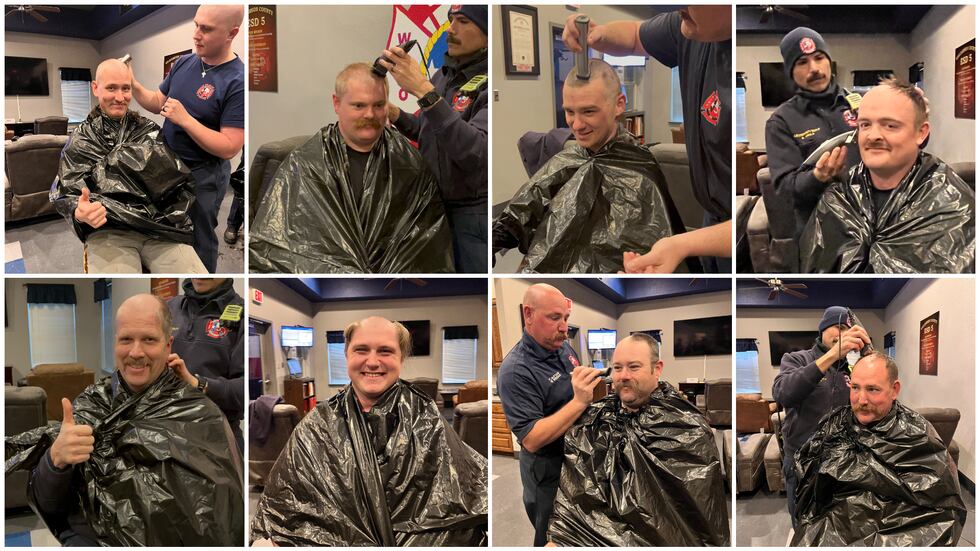 Jake was forced to have his head shaved for a recent surgery to remove the tumor in Houston.
He's already had three surgeries, one which allowed doctors to successfully remove the tumor.
His latest surgery was Tuesday as doctors put in a shunt, a hollow tube surgically placed in the brain to help drain fluid and redirect it.
Stewart isn't sure Jake is aware yet of the department's clean shaven heads, but when he sees the photos, he'll realize nearly 20 firefighters did it, including the chief.
Some of the men's hair that fell to the floor was thick, some thin. Some firefighters already had short cuts, while others had longer locks.
A couple of the firefighters didn't take much work as they were already bald.
"One of the things that we did is shave our heads because Jake had to have his shaved for the surgery and everything," Stewart said. "So, a bunch of the guys here at Jarrell got together. We shaved our heads and supported him."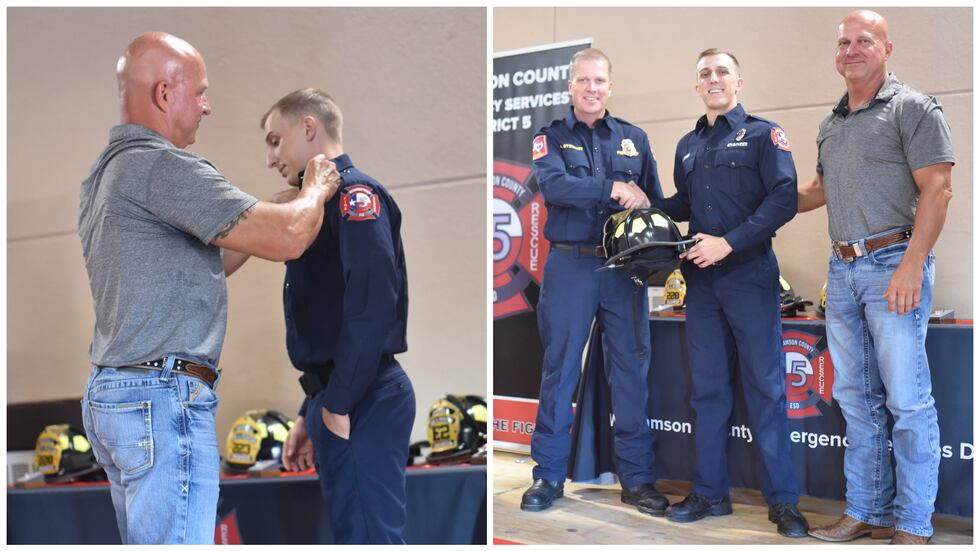 Jake's father, Craig, also of Lorena, is a longtime firefighter with the Georgetown Fire Department. That department is also lending a helping hand.
"Georgetown has been really helpful with getting us support and helping with fundraisers," Stewart said.
When the Houston Police Department learned Jake was hospitalized in Houston, they reached out and offered Jake and his family an apartment to stay in just one mile from the hospital.
Jake will return to Waco soon to regain his strength in rehab before going back to Houston to undergo chemo and radiation.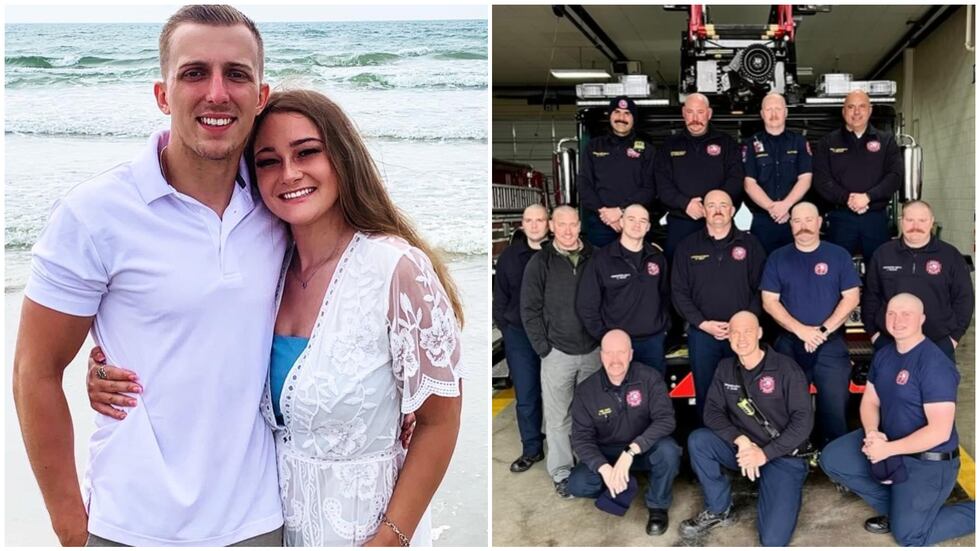 Despite the challenging months ahead, Jake and his family, including girlfriend Kristin Forrest, are optimistic the first responder will fight for his life the same way he's fought for others for four years.
And while Jake's away, the firehouse will pray, gather funds and do anything they can to lift his spirits - including going bald.
"Anything we can do," Stewart said. "Send him something. Send him pictures. Do something like this which just makes him smile for a moment, we're happy to do it. Our job, we really feel like, is continued prayers for him and to lift his spirits."
Firefighters said the medical costs associated with the cancer will be high and ask that the community join them in supporting Jake as he beats the cancer.
If you would like to donate to help Jake's family with medical and travel expenses, CLICK HERE.
Copyright 2023 KWTX. All rights reserved.