Lebron James breaks Kareem Abdul-Jabbar's all-time NBA scoring record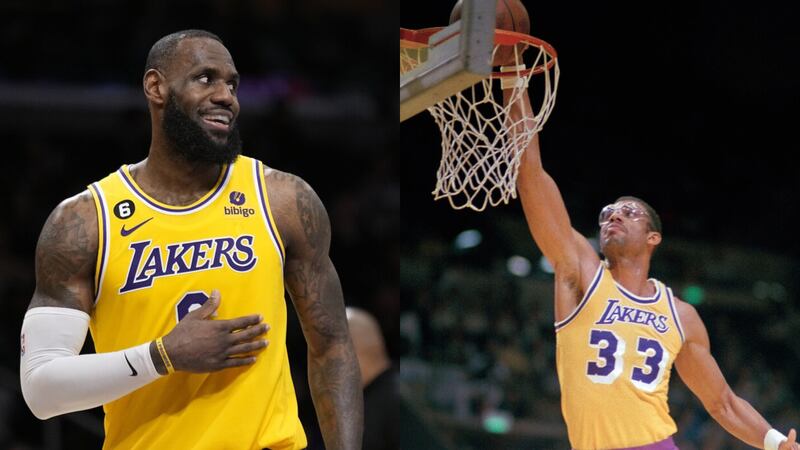 Published: Feb. 7, 2023 at 11:00 PM CST
LOS ANGELES (KWTX) - LeBron James on Tuesday surpassed the legendary Kareem Abdul-Jabbar to become the National Basketball Association's all-time leading scorer, breaking a record many believed would never be eclipsed.
Abdul-Jabbar, who scored 38,387 points in his 20-year career with the Los Angeles Lakers and Milwaukee Bucks, set the NBA record on April 5, 1984 at the age of 37.
That night, Abdul-Jabbar scored the 31,420th point of his career, breaking the NBA record held at the time by Wilt Chamberlain.
The record stood for nearly 39 years before the 38-year-old James scored a fadeaway jumper with 10 seconds left in the third quarter against the Oklahoma Thunder in Los Angeles.
The bucket gave James 38,388 points and placed him atop the all-time scorer's list.
Abdul-Jabbar was in attendance and received a standing ovation alongside James during a ceremony to mark the new record.
Copyright 2023 KWTX. All rights reserved.