Toddler gets cake pan stuck on her head
Published: Feb. 8, 2023 at 2:43 AM CST
LEWISTOWN, Pa. (WGAL) - Firefighters in Pennsylvania freed a 2-year-old girl after she got her head stuck in an angel food cake pan she was playing with.
Mother Erin Meixel called 911 Monday after her 2-year-old daughter, Quinnley, got her head stuck in an angel food cake pan with its middle section removed. The toddler had been playing with the pan.
"She wore it kind of like a shawl around her shoulders until the firemen got there. She was a trooper. She was still able to eat and drink while she had this tin around her," Meixel said.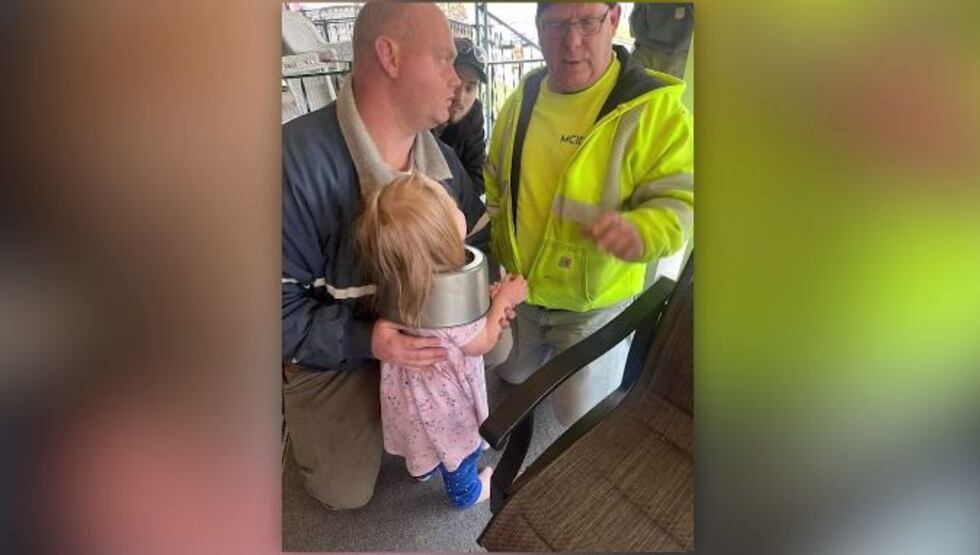 Firefighters used tin snips to cut the pan in two places, allowing them to get Quinnley's head out.
The toddler is just fine, and her mom is thanking firefighters for doing such a great job.
Meixel joked this kind of thing runs in the family, as she got her legs stuck in a plastic chair when she was a child.
Copyright 2023 WGAL via CNN Newsource. All rights reserved.