U.S. Marshals capture man accused of kidnapping ex-girlfriend in Killeen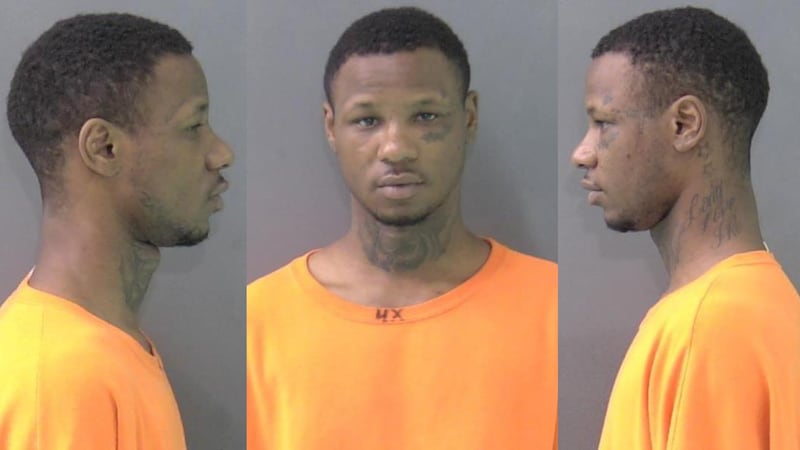 Published: Feb. 10, 2023 at 12:07 PM CST
|
Updated: Feb. 10, 2023 at 12:08 PM CST
KILLEEN, Texas (KWTX) - The U.S. Marshals Service's Lone Star Fugitive Task Force captured Trinity D'Paul Moses, 22, a fugitive wanted in the alleged kidnapping of his ex-girlfriend in the summer of 2022.
At approximately 9:42 a.m. on June 1, police officers were dispatched to the intersection of Lake Road and 38th Street to investigate a disturbance.
The officers were told by the dispatcher that a caller had seen a woman fall from a car and that a man started assaulting the woman and attempted to force the victim inside the car. When the witness stopped to help, the suspect fled.
Officers learned the suspect, the victim's ex-boyfriend, had gone to the victim's residence, grabbed her and forced her into the vehicle.
The suspect, later identified as Moses, then grabbed the victim's cellphone and threw it out the window of his vehicle. Police said the victim jumped out of the moving car because she didn't not know where the suspect was taking her to.
As the victim was attempting to flag cars down for help, the suspect turned back, got out of the car, grabbed her and attempted to pull her back inside the car.
When the witness stopped to help, Moses picked up the victim's cellphone and fled the scene, police said.
On February 1, 2023, a complaint was issued by the Bell County District Attorney's Office charging Moses with aggravated kidnapping and theft from a person.
On February 3, 2023, the U.S. Marshals located Moses in the 800 block of York Avenue. He was taken into custody without incident and transported to the Killeen City jail.
Online jail records show Moses is now being held at the Bell County Detention Facility on bonds totaling $65,000.
Copyright 2023 KWTX. All rights reserved.