2 charged after more than 100 animals removed from West Virginia rescue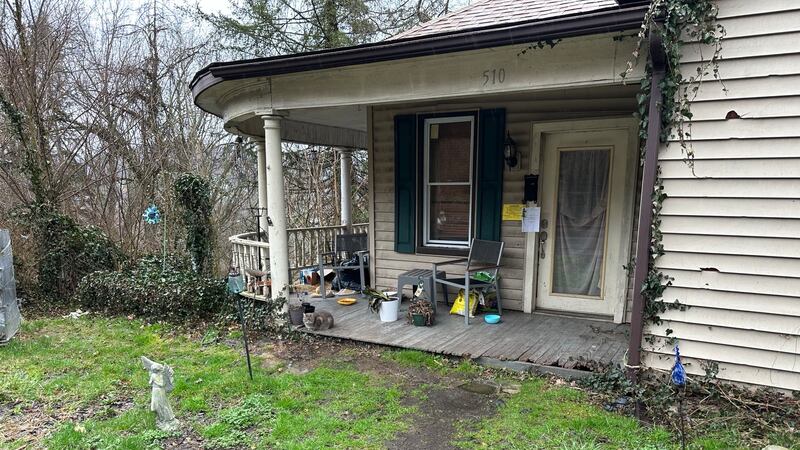 Published: Mar. 3, 2023 at 1:31 PM CST
GRAFTON, W.Va (WDTV/Gray News) - Two West Virginia women have been charged after police reported deplorable, unsanitary and unsafe living conditions at an animal rescue.
An investigation into The Spirit of Animals Rescue Corporation in Grafton, West Virginia, began in December after authorities received a complaint from another animal rescuer who described it as "the worst case of animal cruelty" she had ever witnessed, according to a criminal complaint.
She told police there were 30 to 40 dogs on the property that were severely malnourished, dirty and injured, in addition to a woman living on the property with no electricity, water, plumbing or bathrooms.
The woman living there moved in with her daughters, 34-year-old Kelly Rhoads and 46-year-old Nicole McLaughlin, both of Grafton, after having her leg amputated, according to the complaint.
The report says officers went to the home after home health workers said there were 65 cats and 15 dogs in the home, many of which were in poor health, and that the home was filthy and had a "putrid" smell that made it hard to breathe. One health care worker reportedly told police she fell through the front porch when she stepped on it.
When workers asked about the smell, which was a strong odor of ammonia from cat urine, they allegedly said the smell "was from them painting a room."
Investigators then learned that The Spirit of Animals Rescue Corporation had its 501(c)3 nonprofit status revoked in August by the IRS, and a December Facebook post by the organization referred to the home as "The Cat Castle," the criminal complaint says.
Deputies and other officials executed a search warrant at two homes in Grafton on Jan. 16, and court documents say the search "revealed uninhabitable conditions for humans and animals, alike." One of the homes had four adults, 16 dogs and five cats living there.
A vet tech on scene during the search warrant checked out the animals present and, according to the complaint, said the home had inhumane and unsanitary conditions, with large amounts of feces and urine present.
When officers searched the second home, pictured below, they found one dog, six puppies and over 100 cats, with urine and feces covering the floor in each room and "stacked up in corners and closets." None of the cats had food, water or clean litter, and many of them were being kept in cages, the complaint alleges. It also says a majority of the cats had matted eyes. The vet tech was unable to check out the cats due to so many being inside the home, officers said.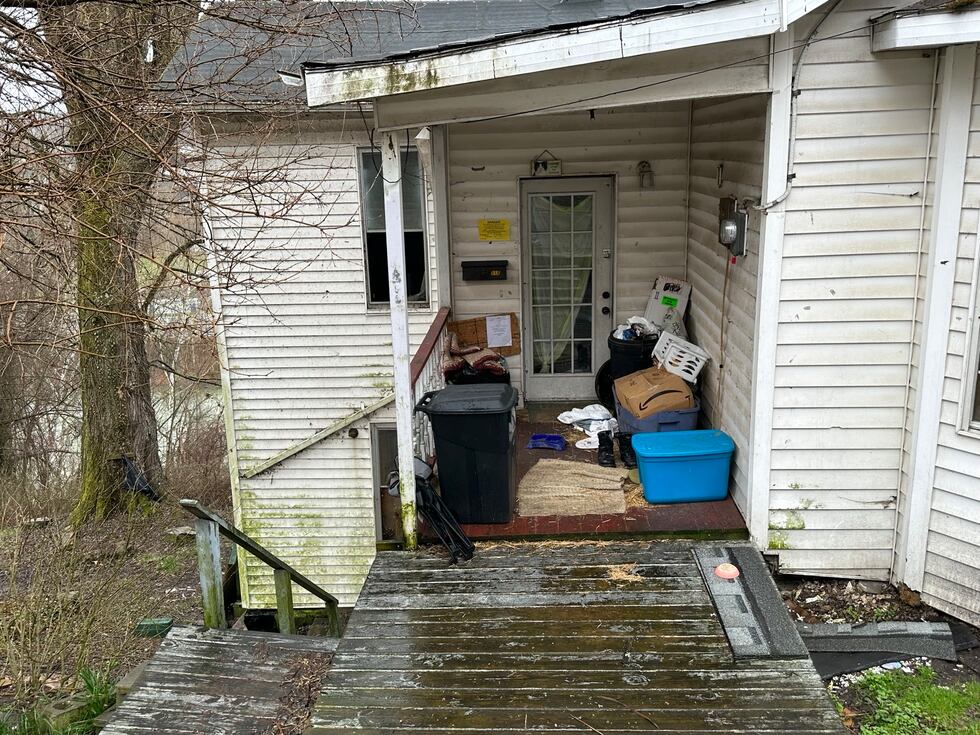 Authorities said both homes were condemned due to contamination, and the mother was taken to the hospital for health screenings.
Investigators returned Jan. 23 with a hazmat specialist to do air quality samples in the homes. The report says results showed greatly reduced air quality in both homes, with carbon monoxide readings being between -3 to -4.
The ammonia levels in both homes were largely similar, being between 1,500-2,000 parts per million. Where the mother was staying, however, officers said the ammonia levels measured at 2,500 parts per million, which is reportedly a deadly level over an eight-hour exposure period.
Following the air quality samples, investigators said the homes were to remain condemned and no one was allowed to enter the home without proper protective equipment, including a hazmat suit and respirator.
When the homes were condemned, authorities said, over 100 cats and 20 dogs in total were removed from them. A number of cats were hiding within the walls, preventing animal control officers from removing them.
Both Rhoads and McLaughlin have been charged with 128 counts of animal neglect and one count of neglect of an incapacitated adult. They are both out on bond.
Copyright 2023 WDTV via Gray Media Group, Inc. All rights reserved.