Baylor falls to Iowa State in Big 12 quarterfinals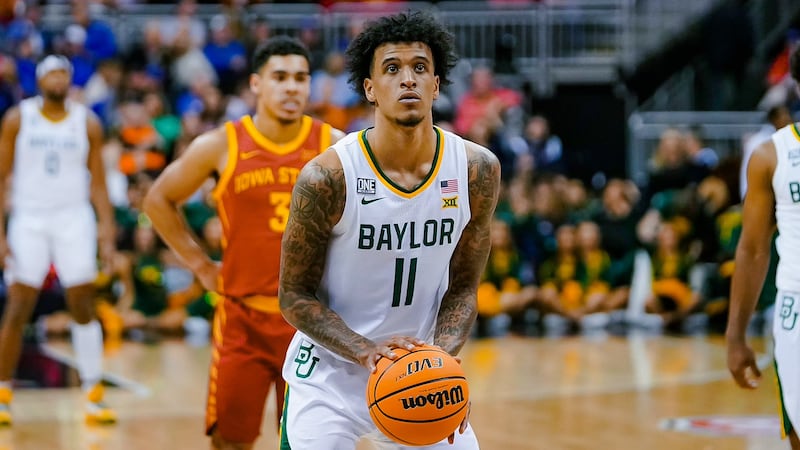 Published: Mar. 9, 2023 at 1:43 PM CST
KANSAS CITY, Missouri (KWTX) - After getting swept by Iowa State in the regular season, the Baylor men's basketball team had a chance for redemption.
Baylor and Iowa State met in the quarterfinals of the Big 12 Tournament on Thursday morning.
Despite struggling with turnovers, the Bears' led 41-38 at the half. Jalen Bridges shot a perfect 6-6 from the field in the first half, with 16 points.
Baylor went into the half with plenty of momentum as Adam Flagler knocked down a three at the buzzer.
Jalen Bridges' hot shooting continued into the second half. After three three-pointers out of the gate, Baylor extended their lead 50-42.
Iowa State started to pick things up about halfway through the second half. With 3:40 left in the game, the Cyclones led by 10.
The Cyclones went on to win 78-72.
Copyright 2023 KWTX. All rights reserved.