Baylor men named No. 3 seed, will play UC Santa Barbara to open NCAA Tournament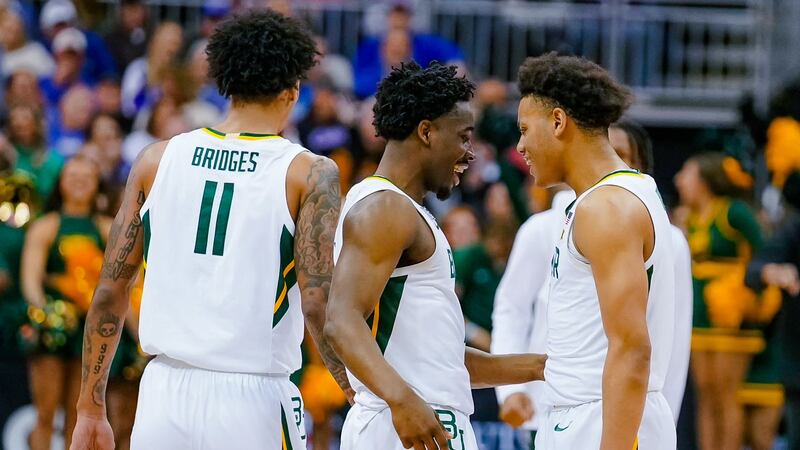 Published: Mar. 12, 2023 at 5:21 PM CDT
WACO, Texas (KWTX) - The Baylor men's basketball team is headed to Denver, Colorado this week as the Bears were named the No. 3 seed in the Southern Region of the NCAA Tournament on Sunday.
They are set to play UC Santa Barbara, who came away with the No. 14 seed in the region. The Guachos punched their ticket to the March Madness Tournament after defeating Cal State Fullerton this past weekend in the Big West Tournament title game. UCSB also was a Big West co-champion during the regular season, turning in a 27-7 record, 15-5 in conference play.
Baylor, who has lost their last two games to Iowa State, will get a fresh start with UCSB on Friday as they begin the first round of play. They also enter the tournament as the No. 9 overall seed out of 68.
No. 6 Creighton and No. 11 North Carolina State are the two other Southern Region teams who will also compete in Denver. If Baylor wins their first round game, the Bears would play the winner of those two schools for a chance to advance to the Sweet Sixteen of the Tournament.
Copyright 2023 KWTX. All rights reserved.