Brazos County still moving forward on veteran, mental health court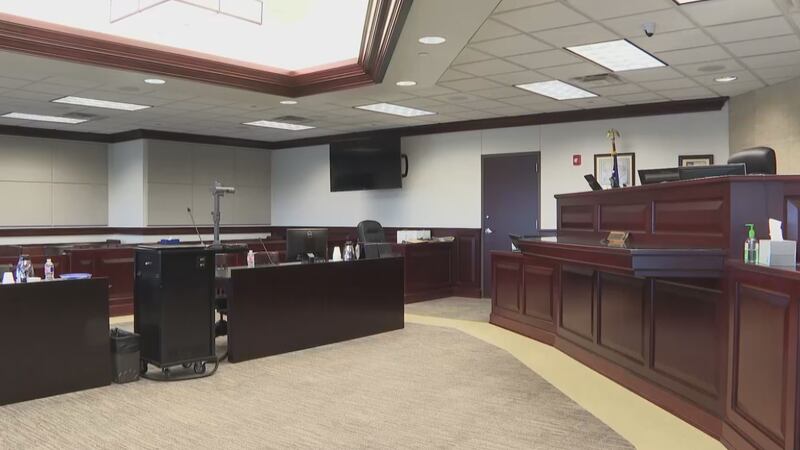 Published: Mar. 14, 2023 at 6:17 PM CDT
BRYAN, Texas (KBTX) - Plans for a potential veteran and mental health court are still moving forward, but a final decision could be months away according to county officials.
In January, Brazos County Commissioners formed an advisory committee to evaluate the need for a veterans court and a mental health court. The committee would look at the cost of the two specialty courts and how the courts would function in Brazos County. Both courts would address the specific needs of veterans who struggle with PTSD and/or substance abuse and the mental health needs of citizens when they find themselves on the wrong side of the law.
Since the committee was formed it has been gathering information that will, at some point, be presented to the commissioner's court for review, Brazos County Judge Duane Peters said.
"I have not heard that it stalled and I didn't expect anything to come back this quick anyways, I suspect it will be another month or two," Peters said. "All those folks that are on that committee are volunteers for this. I'm sure they got real jobs and other things to do aside from doing it."
Peters said while it could be some time before the committee meets with commissioners it's best to give them the time to thoroughly research.
"I did hear they were looking at courts in other places, so maybe a group of them have to get together to visit those courts, there's just a lot of things that have to go on," Peters said.
Members of the committee are not county employees and they will be responsible for dealing with the specialty courts if they are created. Since the committee was formed, Peters said he has not heard of any road bumps.
"I think that if there were problems, if there was something going on I would have got a call, so I think they are working through that information to come up with some sort of conclusion to tell us where we need to go," Peters said.
Though a lengthy process, Peters said it should deliver the "best conclusion" to the community on whether either specialty should be created in Brazos County.
"Let's say in two months, whatever they come back and say we need one," Peters said. "That's not going to happen right away anyways. There's time you got to set all that in place, so we're moving through it."
Committee chair Bentley Nettles said he asked committee members to research the veterans and mental health courts in three counties: Montgomery, Bell, and Hays. Members will create a single document for both courts listing the pros, cons, and challenges of these courts which Nettles asked to be turned in to him by April 17.
"The judge and commissioners have turned it over to the committee and were trying to do our due diligence on behalf of the county and taxpayers to make sure this is something the county needs, the funds available, and if the end result is worth it," Nettles said.
Copyright 2023 KBTX. All rights reserved.