Woman facing state felony drug charge after pair spotted dumpster diving in Temple
Credit cards and IDs belonging to three different people found in vehicle, city official says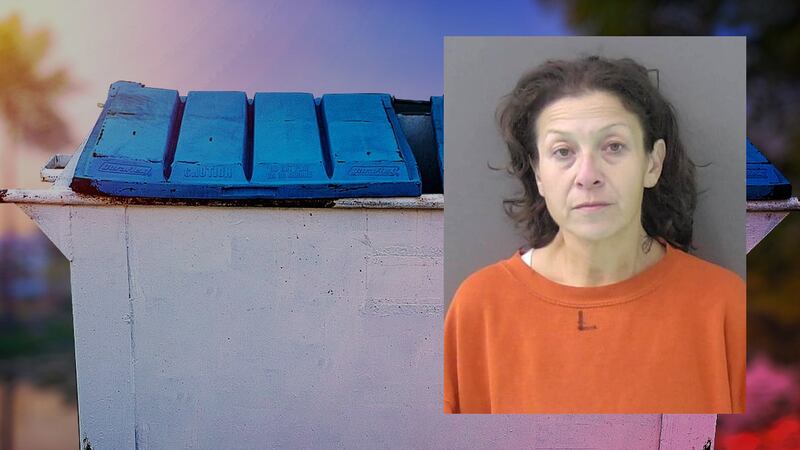 Published: Mar. 21, 2023 at 3:48 PM CDT
TEMPLE, Texas (KWTX) - Martha Ann Cazarez is facing a state felony drug charge after she was arrested when Temple police officers searched a vehicle after an individual was spotted dumpster diving, City of Temple Spokeswoman Nohely Mackowiak confirmed to KWTX.
Officers with the Temple Police Department observed the individual going through the trash in a dumpster in the 2600 block of Thornton Lane at about 8 a.m. on Monday, March 20.
The officers then observed the individual enter a vehicle with a female sitting in the passenger seat.
The police officers approached the pair and learned the female passenger, identified as Martha Cazarez, had an active warrant for her arrest out of Milam County, Mackowiak told KWTX.
The woman was detained while officers searched the vehicle. The officers allegedly found two small baggies containing methamphetamines, a scale, and various packages of THC gummies.
During the search, the officers also found nine credit cards and identification cards belonging to three different people, Mackowiak confirmed.
The officers arrested Cazarez without incident and took her to the Bell County Jail.
Online jail records show the woman is charged with a state felony count of possession of a controlled substance, bail jumping, and failure to appear in court.
She is being held on a $4,000 bond.
Copyright 2023 KWTX. All rights reserved.