Merediths fired at Fort Hood following criminal investigations: Stars & Stripes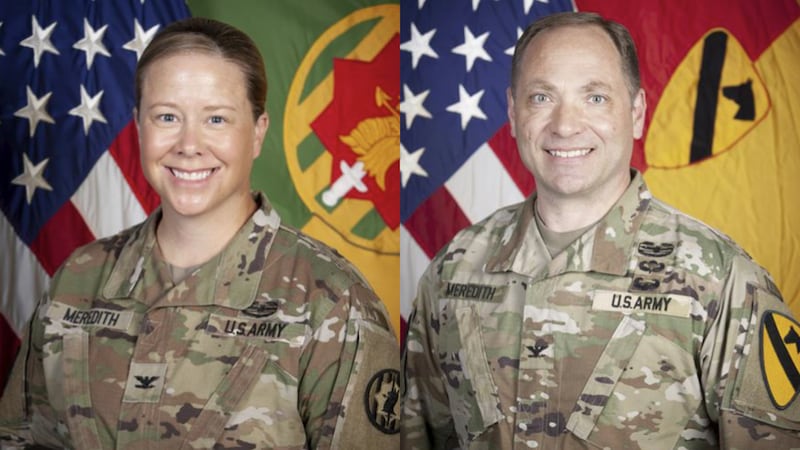 Published: Mar. 23, 2023 at 6:29 PM CDT
FORT HOOD, Texas (KWTX) - Col. Ann Meredith has been fired as commander of the 89th Military Police Brigade at Fort Hood months after her husband, Col. Jon Meredith, was fired as commander of the 1st Armored Brigade Combat Team of the 1st Cavalry Division, Fort Hood officials confirmed to Stars and Stripes.
Ann Meredith had been suspended since early January and was recently fired "due to a loss of confidence in her judgment following an investigation," Lt. Col. Tania P. Donovan, spokeswoman for III Corps, told Stars and Stripes.
Jon Meredith was also fired for a loss of confidence, the U.S. military news outlet reported.
The married colonels had served more than 20 years in the Army and faced separate criminal investigations, officials said.
CLICK HERE to read the Stars and Stripes article.
Copyright 2023 KWTX. All rights reserved.