Stunning photos of Central Texas baby honor parents' public service
Baby Ember's parents serve as a state trooper and firefighter
Published: Mar. 24, 2023 at 6:24 PM CDT
WACO, Texas (KWTX) - Pictures of a baby born to two first responders are capturing the hearts of many after a touching newborn session featured both her state trooper mom and firefighter father.
Ember Mae Rieger was born February 5, 2023, at Baylor Scott and White Hillcrest in Waco to proud parents Jessica Reiger, a Department of Public Safety State Trooper in Hill County; and father Andrew Reiger, a firefighter and paramedic in Red Oak. The family lives in West and both parents commute for work.
The newborn photography sessions with Simple Wish Photography features Ember with her mom's state trooper hat and boots, and her dad's firefighter helmet.
"We just thought it was very neat to incorporate our careers into our family pictures, being that our family has to be a part of our careers, and the career paths that we choose, " Andrew said.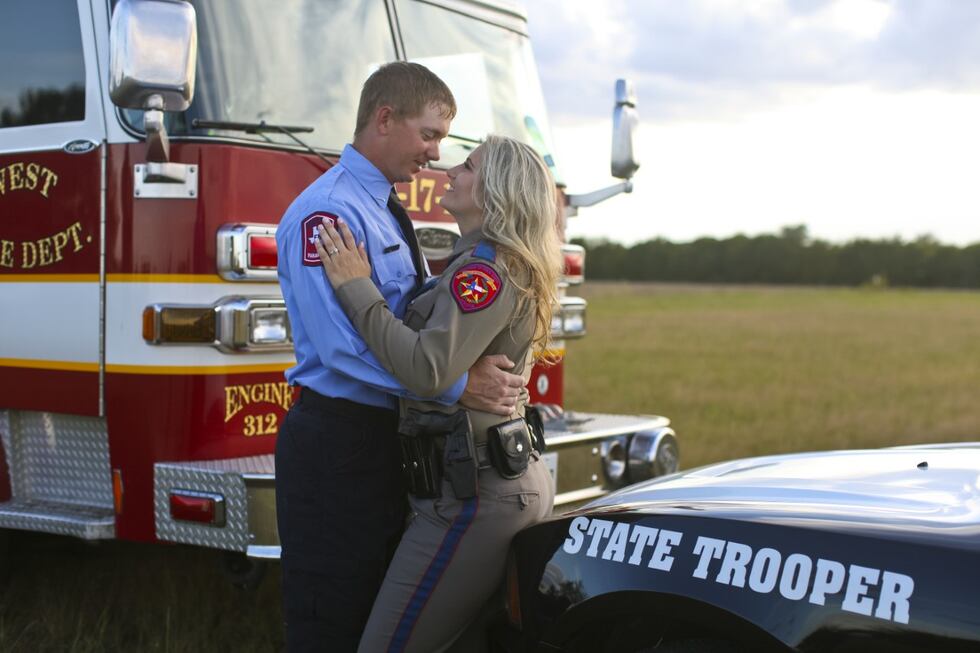 The new parents say being in a first responder family makes life different from day one.
"We miss birthdays," Andrew said. "We miss holidays together. Sometimes, we have to share those on duty with the crews that we're working with. It's just part of the journeys that we chose. "
The pictures were taken by Sarah Thompson, the owner of Simple Wish Photography in Waco. Sarah served in the U.A. Army for six years and said getting the chance to celebrate a family who sacrifice so much was special.
"As a veteran, I have a soft spot for families who have chosen a career of service to our communities," Sarah said.
The photographer enjoyed incorporating the gear from mom and dad as part of her session.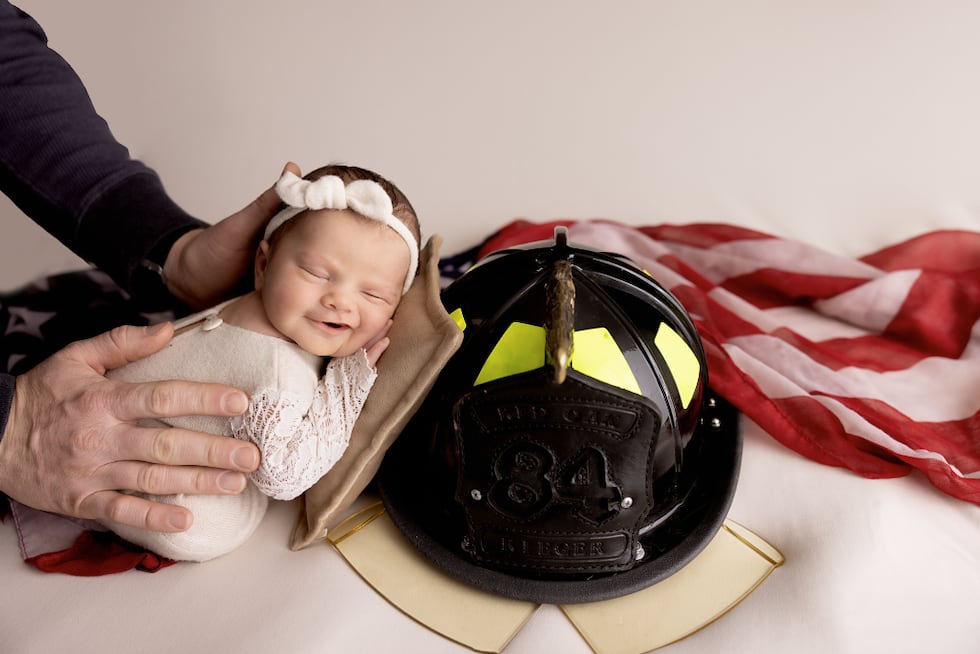 "I love to make them unique and meaningful as the family is," Sarah said. "I love to represent careers. I love to bring in family heirlooms, and I love to bring in pieces that were handmade. For these guys, I wanted to represent both firefighter and state trooper. I am so thankful that they trusted me to capture this moment in their lives."
Jessica and Andrew say they couldn't love the final product more.
"I wanted to thank Sarah from Simple Wish for doing the photography session for us and incorporating everything that we needed for our newborn pictures," the new mom said.
"Just coming there and not knowing what to expect, she handled the situation just very professionally and kept Ember asleep for a long time."
"She knocked it out of the park," Andrew added.
The name Ember was chosen as a nod to her father's profession.
She is the first child the couple has together.
Copyright 2023 KWTX. All rights reserved.