Mother of Ana Basaldua demands answers from Army, release of daughter's body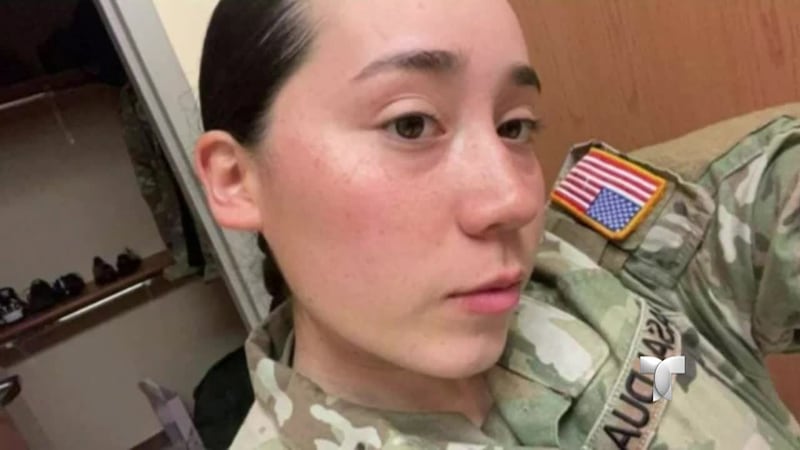 Published: Mar. 28, 2023 at 1:23 PM CDT
LOS ANGELES, California (KWTX) - The mother of Fort Hood soldier, Ana Fernanda Basaldua, 20, who was found dead on post at Fort Hood in Central Texas, is demanding answers from the U.S. Army and said she is hoping to take her daughter's remains back to Mexico.
Ana Ruiz is currently in Los Angeles after receiving a humanitarian visa. According to Noticias Telemundo, the mother said she plans to cremate the remains once they are back in Tacámbaro, Michoacán, where the soldier is originally from.
Basaldua's family is still waiting for answers from authorities, while the Army's Criminal Investigation Division tells Telemundo "the cause and manner of death are still pending a full forensic evaluation... There is no definite timeframe as to when the autopsy will be completed."
Basaldua was found dead at the military installation Mar. 13 where those responsible at the army post attributed the soldier's death, preliminary, to a suicide.
Basaldua was born in Mexico and became a naturalized U.S. citizen. She enlisted in the Army in 2020, although due to the coronavirus pandemic, she began her military training a year later at the Central Texas army post.
Copyright 2023 KWTX. All rights reserved.