'Can we make more memories?': Heartwarming 'promposal' caught on video at Central Texas school
Published: Mar. 29, 2023 at 6:54 PM CDT
WACO, Texas (KWTX) - For the second year in a row, a Central Texas high school senior with autism is headed to prom with his junior girlfriend who has Down syndrome and their heartwarming "promposal" was caught on video.
Philip Auchard, 19, surprised Madi Potts, 17, during class with a sign outlined in photographs of the couple that asked "Can we make some more memories at prom?"
This is the second year the boyfriend and girlfriend have attended prom together.
"Yes!" Madi excitedly said as she reached to hug Philip.
The students in Madi's class, and other high school students who helped Philip, cheered loudly as they watched the moment play out.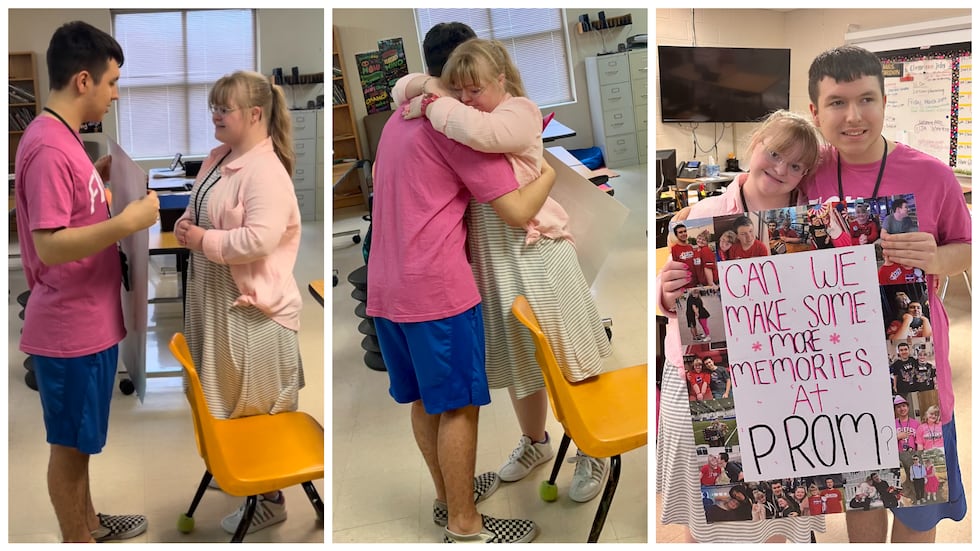 Madi met Philip when he moved to Central Texas from California in 2020. The pair became fast friends, and eventually, more.
They had their first date at the Heart O' Texas Fair & Rodeo in 2021.
Their moms say it's been fun to chaperone them to dinners, movies, and even bowling.
Both agree getting to watch their kids experience prom is top of the list.
"It's so neat when our kids get to be included in things like prom and stuff like that," Madi's mom, Julie, said. "Of course, like any parent, we always hope and pray that our kids, and the ones we love, will find a companion, or friends along the way, that makes them feel good inside and puts big smiles on their faces."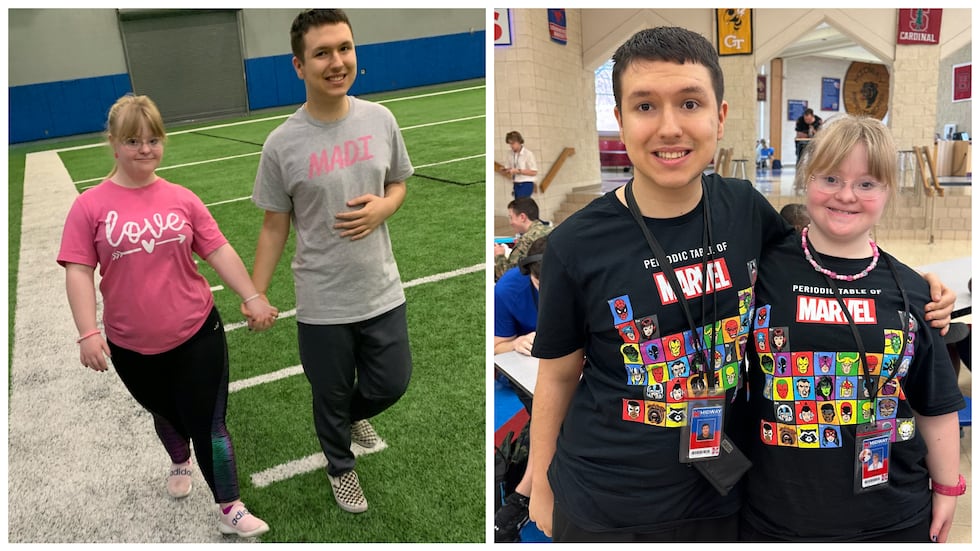 Philip's sister, Rylee, accompanied her brother for his big moment. She also helped him make the sign. Philip's mom, Rene Tilsley, is a behavior specialist at Midway ISD and says the entire family is thrilled.
"We're so happy that Philip and Madi are able to participate in prom like all the other kids," Rene said. "This will be their second year going, and we're just so excited to spend that time with them."
Last year, Philip's dad, Justin, flew to Waco from his home in California for the prom.
"Finding somebody to have is something that everyone wants and companionship is something that I wanted for Philip for a very long time," Justin said. "I've been hoping that he would eventually find somebody whether it was romantic or just friendship that he could have there by his side and he's really, really found that in Madi."
Madi said getting to go to prom with Philip makes her feel "happy."
Philip said he can't wait to dance and ride "in a long car" as the couple goes in a limo.
Midway's prom is April 15.
Copyright 2023 KWTX. All rights reserved.