California man accused of duping Central Texas girl into sending him nude photos via Snapchat extradited to McLennan County
Suspect a registered sex offender in Michigan, California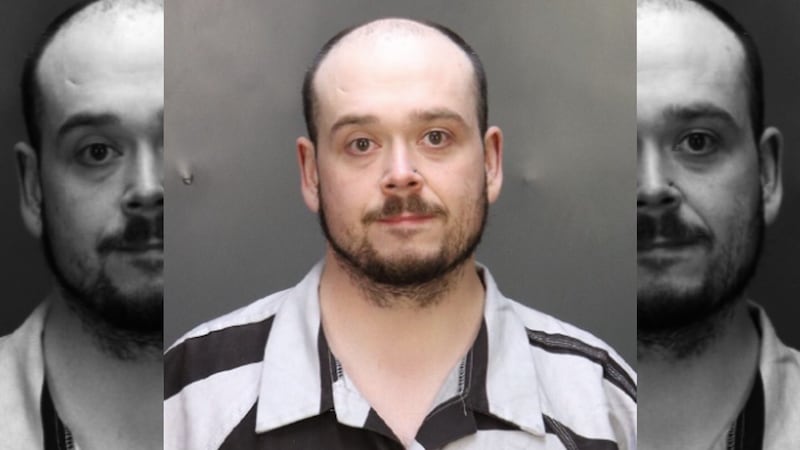 Published: Mar. 30, 2023 at 2:02 PM CDT
WACO, Texas (KWTX) - William Scott Kenneth Yaple, 29, a California man accused of duping a Central Texas girl into sending him nude photos via Snapchat, has been transferred to the McLennan County Jail, where he is being held on charges of sexual performance by a child and online solicitation of a minor.
As KWTX previously reported, a China Spring mother was in shock after discovering Yaples, a registered sex offender, was being inappropriate with her 11-year-old daughter on social media. The McLennan County Sheriff's Office said Yaple has a history of sexual misconduct in Michigan and multiple counts of possession of child pornography in California.
The child's mother wants to remain anonymous, but told KWTX she is sick that Yaple was inappropriate toward her daughter.
"My top priority as a mother is to take care of kids, and protect them from anything that comes in harm's way," said the mother, "That's the part that makes me completely sick - is that his intentions were to eventually come to Texas. Who knows what could have happened?"
According to an arrest complaint obtained by KWTX, on Feb. 21, 2023, the girl received a "quick add" request from a Snapchat account for "Billy Yaple." The person using the account asked the victim for her age, and the girl replied she was 11 years old. The person using the account then told the girl he was 13 years old, the complaint states.
After the girl revealed she was underage, the person using the account, later identified by detectives as Yaple, asked the minor for nude and feet pictures in exchange for monetary payments through Cash App, the complaint states.
Later, Yaple allegedly requested photos of the victim's vagina and breasts, the complaint states. "The victim obtained random nude pictures from a friend and sent those pictures to Yaple; at which time he sent her additional money using his Cash App account," the document reveals.
"The total added up to $115. I have access to what she does, and I can see what is happening. I saw the transaction, and it didn't sit right with me," the victim's mother told KWTX.
The mother then searched Yaple's name and uncovered his criminal record. She said she called the McLennan County Sheriff's Office immediately and now monitors her daughter's social media.
According the court document, detectives in McLennan County learned a phone number and IP address belonging to Yaple was linked to the Snapchat account that requested the nude photos from the girl, and also linked to different Cash App account in a child pornography investigation in Desert Hot Springs, California.
Yaple is being held at the McLennan County Jail on bonds totaling $260,000.
"Just praying he gets what's coming, and it don't happen to any other kid," the victim's mother told KWTX after she learned Yaple was now being held in McLennan County.
"He keeps preying on kids and has a history. It's got to stop! I'm praying this is the finish line," the woman said.
Copyright 2023 KWTX. All rights reserved.