Clifton Livestock Commission reopens under ownership of three local cattlemen
Published: Apr. 11, 2023 at 6:50 PM CDT
CLIFTON, Texas (KWTX) - A local sale barn with nearly 80 years of history in Central Texas that closed its doors a year ago has reopened under the new ownership of three local cattlemen, and area ranchers are thrilled.
More than 500 people turned out for the grand reopening of the Clifton Livestock Commission, which has been in existence since 1924 and was owned by the same family for half a century.
Late Clifton resident J.L Hutcheson purchased the barn in 1955 and kept it in the family until 2011.
His 76-year-old son, Jim, a Clifton native who now lives in Woodway, owned it from 1978 until 2011 when it was first sold. Those owners closed it in March 2022.
Jim and his family were thrilled when new owners Andy Lella, Billy Jack Cowart, and Jared Hunt decided to purchase the business.
Jim attended the reopening event and said he had a great time visiting with old customers. He believes the sale barn is in the best of hands to carry on his family's long running tradition of excellent customer care.
"We have three new owners from Gatesville. They're all cattle people. They know what they're doing, and being in the auction business before, I think they have the right idea of what they're doing," Jim said.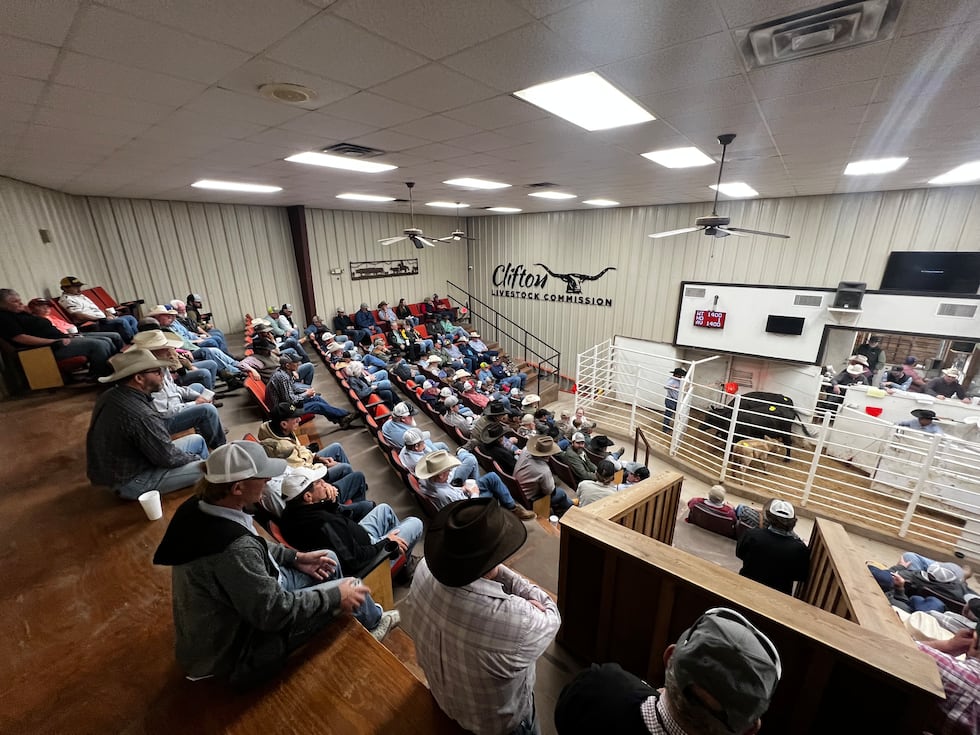 The reopening is welcome news for area ranchers from Bosque, and surrounding counties, who have been forced to drive greater distances to sell their cattle over the last year.
Lella says, based on the turnout of the first sale last week, the need in Clifton to service ranchers is great.
"We're very excited. We had a great crowd, and a great sale, and look forward to carrying on the Hutcheson Family tradition of this sale in being very customer service oriented, and really carrying on the future of ranching legacies," Lella said.
It's a feeling shared by his two partners, both of whom are lifelong ranchers.
"One thing that makes us excited is everybody we talked to is really happy we opened this back up as a community barn, and they're really looking forward to coming in the future with their cattle so it makes us happy , too," Cowart said.
"It's all about the community," Hunt added.
Varonika Loredo helped organize the grand reopening, and said she was blown away by the turnout. "We cannot thank y'all enough for coming out and supporting us today," she said.
The Clifton Livestock Commission is located on Highway 6 in Clifton. The sales will be every Wednesday at noon.
Copyright 2023 KWTX. All rights reserved.