Teen who accused Temple man of sexual assault had previously recanted allegation because she feared him: affidavit
Teen once again came forward with accusation; police charge suspect and wife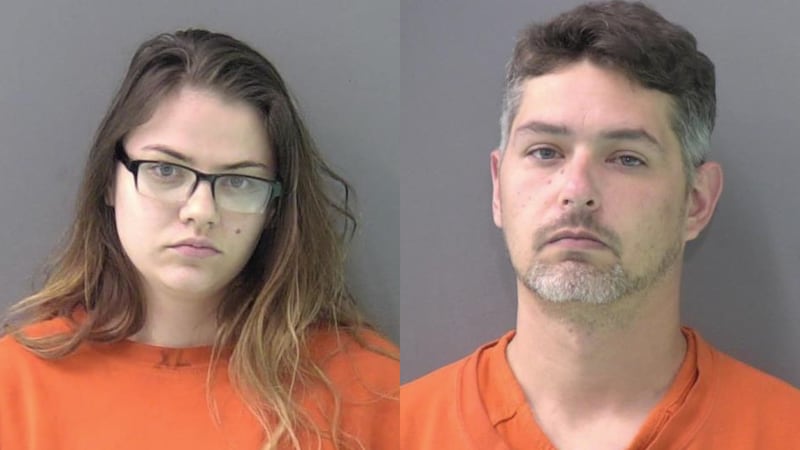 Published: Apr. 13, 2023 at 1:42 PM CDT
TEMPLE, Texas (KWTX) - Mark Edward Hauersperger, Jr., 36, is charged with aggravated sexual assault, and his wife, Megan Hauersperger, 25, is accused of trying to hinder his arrest, Nohely Mackowiak, a spokeswoman with the City of Temple, confirmed to KWTX.
Temple Police Department officers arrested Hauersperger on April 12 on a warrant for an incident that allegedly happened on Sept. 25, 2022. On that day in September, police officers were dispatched to the 200 block of E Avenue A to investigate reports of a sexual assault.
A teenager at the residence told police officers Mark Edward Hauersperger sexually assaulted her when she was 9 to 10 years old, Mackowiak said.
The girl "reported the abuse a couple of years ago, but retracted her statements because she was afraid of (Hauersperger)," the investigator wrote in an affidavit for arrest obtained by KWTX states.
The girl further told police she and her brother were sent to live with Hauersperger, and that he "started to sexually abuse her a few months after they moved in," the court document states, "She said (Hauersperger) told her that what they were doing was okay, but not to tell anyone because he would go to jail."
While officers were serving the arrest warrant in the 1600 block of East Downs on April 12, the man's wife, Megan Hauersperger, answered the door and said her husband was not home, police said.
"Officers noticed her husband look out of a back door," police said.
Mark Edward Hauersperger was eventually arrested and taken to the Bell County Jail. Megan Hauersperger was arrested for hindering apprehension, Mackowiak said.
Hauersperger reportedly told detectives the girl's allegations were "retaliation stemming from a falling out he had with his family," the affidavit states.
Copyright 2023 KWTX. All rights reserved.