A decade ago: 15 killed, more than a hundred homes destroyed by explosion at West fertilizer plant
Published: Apr. 16, 2023 at 12:02 PM CDT
WEST, Texas (KWTX) - West Mayor Tommy Muska has a photo from the early 20th century hanging in his office that depicts a large highway sign that proudly proclaims West as the "Friendly City of Progress."
While the black-and-white picture has historical significance, it seems to take on additional personal importance to the lifelong West resident as he spoke of the progress his hometown has made in the 10 years since an explosion at a West fertilizer plant decimated the small town.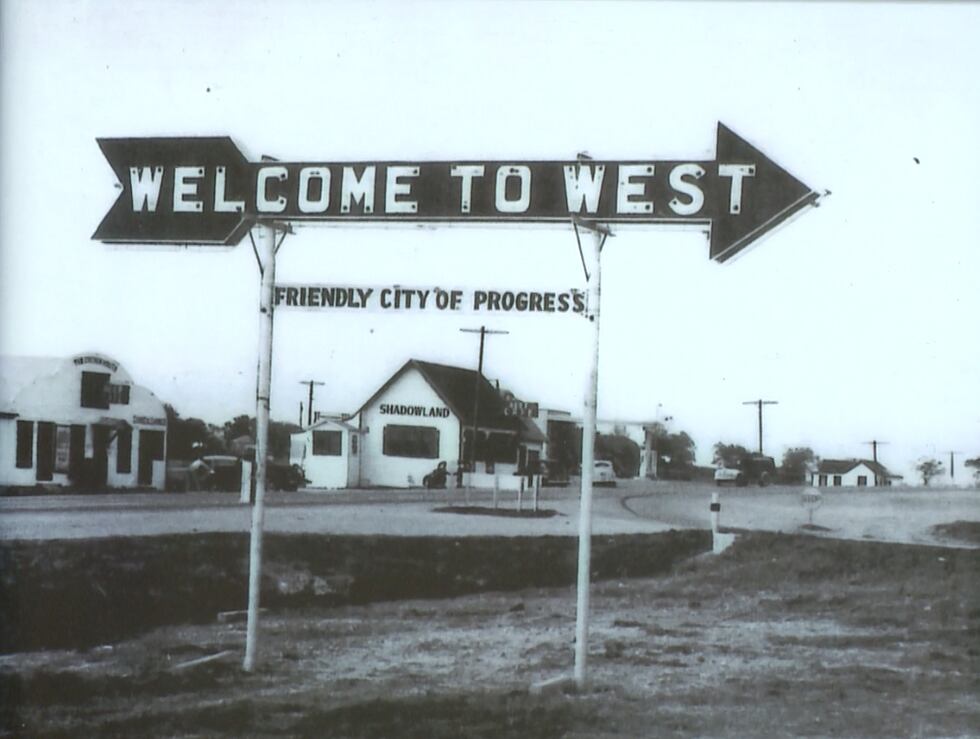 Fifteen people, including 12 first responders, were killed, 120 homes and a nursing home were destroyed and hundreds more homes, schools and businesses were badly damaged in the April 17, 2013, blast.
Muska struggled for the appropriate word for the community event marking the tragic night. Anniversary sounds too festive, he said. Commemoration isn't quite right, either. "Remembrance. Let's call it that," he said.
The community acknowledged the devastating blast in a ceremony Saturday morning at a new fountain honoring its fallen residents and with a luncheon and a viewing of a 30-minute documentary, "Rising from Rubble." The film was produced by Walker Partners, the Waco civil engineering firm that worked closely with the city to rebuild its streets and infrastructure.
Despite the city's resurrection over the past decade, the 10-year remembrance understandably took on somber tones as West residents remembered those who died rushing to extinguish the flames at the fertilizer plant before the catastrophic explosion leveled much of the town.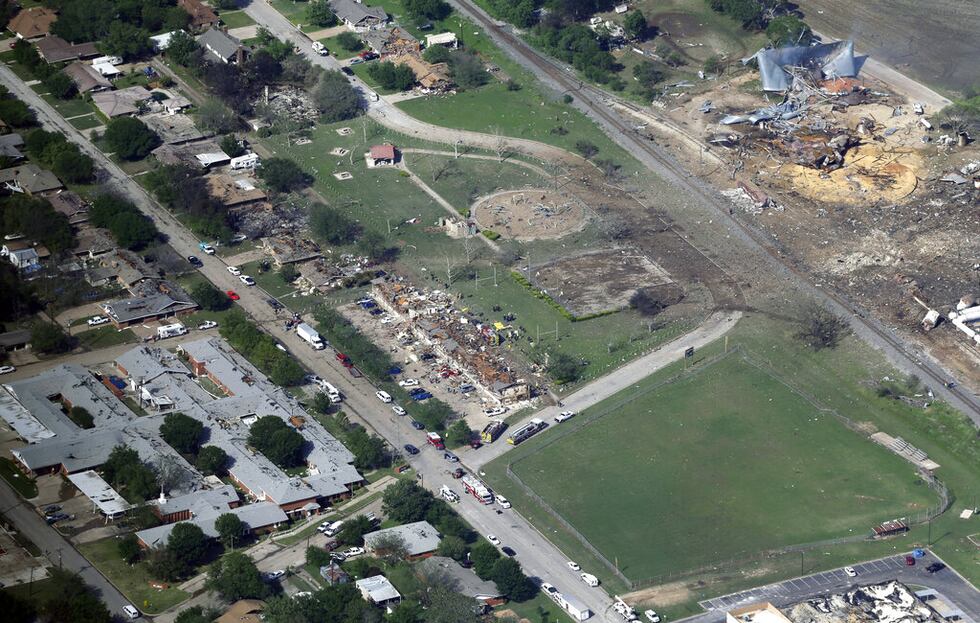 Muska, who lost his home in the explosion, said he wanted the remembrance to take on a more-positive spirit, almost a celebration of how far West has come in its recovery.
"It's always going to be the Friendly City of Progress," Muska said. "We have had more progress in the last 10 years than we had in centuries. We have a McDonald's and a Starbucks. Who would ever think West would have a Starbucks? There are a lot of good things happening in this town these days."
However, it was clear that the March 28 death of West volunteer firefighter and city employee Eddie Hykel Jr. would surely cast a dark, emotional pall over the event.
Hykel, who survived his injuries from the 2013 explosion, was killed when he was struck by a truck while answering a call on Interstate 35 as a volunteer firefighter. The investigation into his death remains ongoing.
"When Eddie was killed, everything came flooding back," Muska said. "But having gone through what we went through 10 years ago made us stronger, and it made the fire department stronger. It hurt like hell to lose that man, both with the city and the family and the fire department, all over the place. It hurt a great deal. But the explosion did teach us and it made us stronger."
Longtime Justice of the Peace David Pareya had the difficult task 30 years ago of sifting through the burned-out rubble at the Branch Davidian compound, where David Koresh and more than 80 of his followers perished in an April 19, 1993, fire after a 51-day standoff with government agents.
Twenty years later, Pareya, whose house was destroyed in the West explosion, also had to perform death inquests on the first responders and others who died in the West explosion. Most were his friends.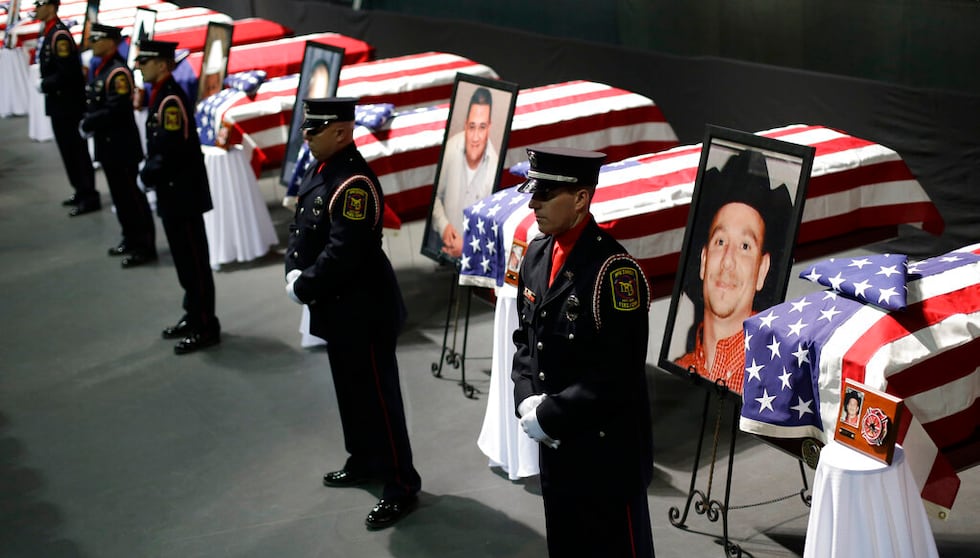 "I think from such a devastating tragedy, we are somewhat recovering," Pareya said. "But when this time of year comes around, another year passes with regards to the explosion, we all pause and think about that. I do. It's still difficult for our community to think about that because all the firemen out there were all well known within our community. Out of the 15 total who died, I knew everyone except two of the decedents.
"It's still fresh on our minds. This memorial remembrance I think is going to be a difficult one. But we have come so far. Everybody has progressed. The city has, with regard to the way it has operated, has new ordinances and fire-protection wise and building code-wise. We have learned from it. But it is just so hard to think about all of that. We just don't talk about it."
Frank Patterson, the former Waco-McLennan County emergency management coordinator who retired in 2019 after 20 years, spent every day after the explosion in West up until June 6. After that, he was there two or three times a week for the next year. He worked with Muska and city council members, state, local and federal officials and others.
There obviously was no official playbook to consult about how communities bounce back from such devastation. However, Patterson said West residents and the many others who worked tirelessly in the wake of the blast should be commended for their multi-layered response to the tragedy.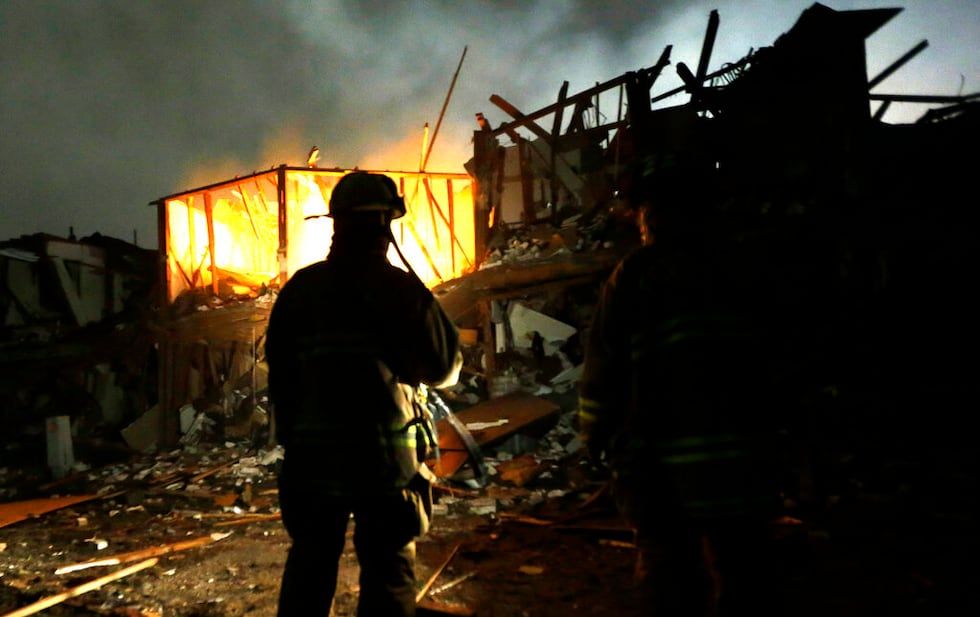 "There were lot of things that we worked through right after and in the immediate days and nights afterward that laid the groundwork for the recovery," Patterson said. "What do we want people to remember? That the response, as well as the recovery, was a success, and it was. We worked real closely with the council members. They knew what they had to do and they reacted well to lead the recovery.
"I think that is a testament to the community, to the leadership of the council and all the parties that came together. Everything from the donations, to the volunteer labor and equipment and all the support. It all came together.
There were a few bumps along the way. But at the end of the day, everybody knew where we needed to be and where we needed to get to," Patterson said.
Muska and Patterson said many people affected by the explosion easily could have picked up and moved on.
"They didn't," Patterson said. "They rebuilt and are now better and stronger."
West got a total of about $12 million in state and federal disaster relief funds to help in the recovery. Later, the city collected $6.8 million in a civil lawsuit the city filed against the manufacturers and distributors of the fertilizer. Much of the money went to repair streets, water and sewer lines and to develop two new city water wells.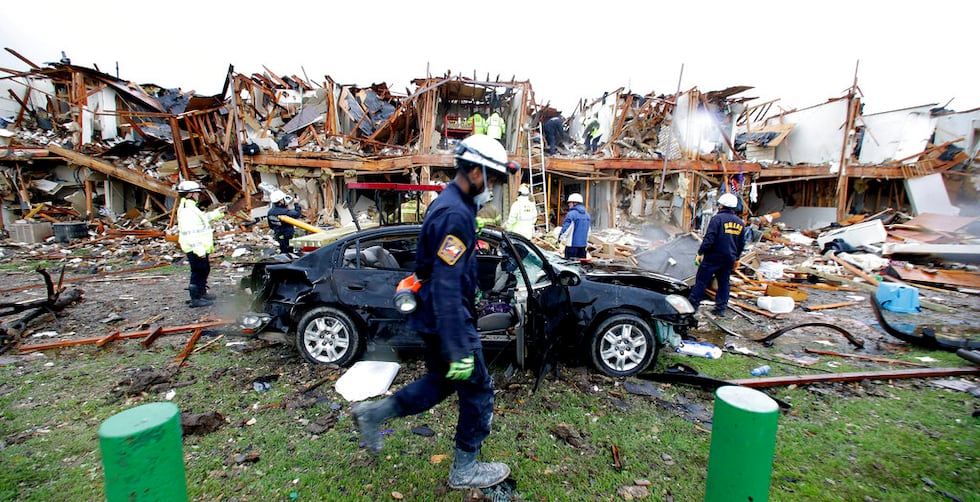 "I'll be honest with you. I knew we would recover," Muska said. "In my heart, I knew that. Now, how many years that was going to take to be normal, I didn't have that answer. But I knew the people here, and I knew on my behalf, I was going to work until this place was right. It happened on my watch as mayor. I was born and raised here. This is my town, my neighborhood. So I committed myself the last eight, 10 years to do that and make sure it's done. And it has been.
"This was a marathon, not a race. I can pretty much report now that that marathon is over. We have come back better than ever. As far as physically, we have come back better than ever. Our streets are back, homes are even more numerous now than they were before the explosion. We have five subdivisions building homes in the community now. I think that corelates not only to the resiliency of people, but others who want to move here from what they saw. They got a very good idea of what kind of people live in this town," Muska said.
Muska and Pareya say they feared the 10-year anniversary, coupled with firefighter Hykel's recent death, would trigger old feelings of despair, anxiety and even post-traumatic stress disorder.
"We had town hall meetings about PTSD, and we explained the symptoms and what people need to look out for," Muska said. "I want to do that again in June or sometime in the near future, because I don't think that has healed. People are still hurting, and there may be people who are just now coming to grips with it."
Jim Ellor, professor emeritus at the Diana R. Garland School of Social Work at Baylor University School, spent 18 months volunteering emotional and spiritual support for those affected by the blast as a member of the Medical Reserve Corps of Waco and later with a group from Presbyterian Disaster Assistance.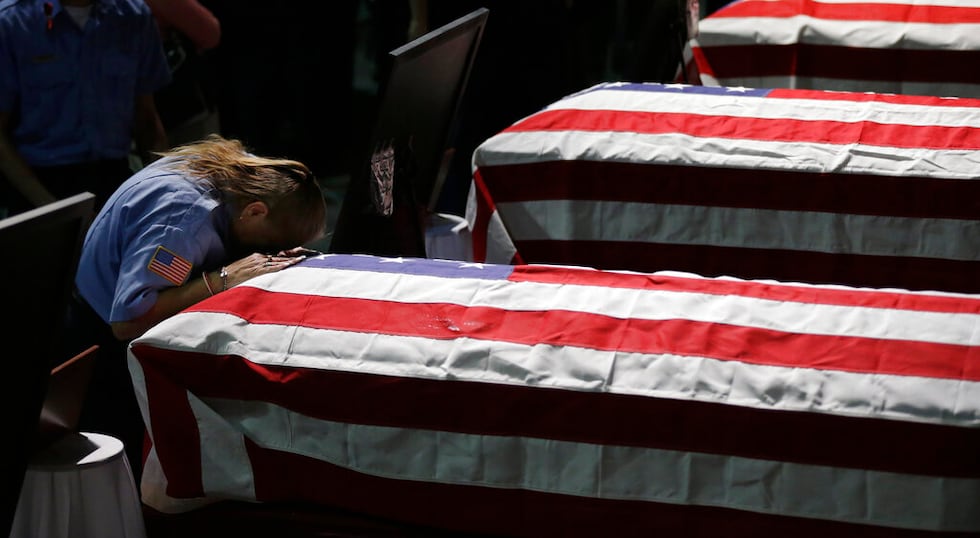 "As you might imagine, the community started out in a shock experience," Ellor said. "Anytime you are in the beginning of that shock experience, people will let you talk, but there are not that many who would help you besides let you talk. The big myth is that someone who lives through an experience like that walks away with PTSD, and that is really not true. The fact of the matter is that in a community like that, we are probably looking at 15 or 20 percent actually having PTSD because of this event."
Ellor said he was barraged with questions over the first month after the blast about what percentage of people had PTSD.
He said he doesn't think PTSD can be diagnosed within the first month, adding that he tends to wait a few months because while some may have symptoms early on, those symptoms tend to dissipate on their own after a few months.
"I would like to think that counseling helped with that," he said.
That and a report from a physician Ellor spoke to who said he had never given out so much medication for depression and anxiety in his life in the months after the explosion.
"The stories we heard were heartbreaking," Ellor said. "Like the fellow who was standing in front of a plate-glass window when the explosion happened and he took the entire impact of the window in the face. People said it seemed like someone sucked all the air out of the room and then pushed it all back in with a big wind. The percussion picked up the roofs of a lot of homes and slammed them back down.
"One guy said it was like a Walt Disney movie. He said a sucking sound took him to the floor and then it was as if the ceiling was coming down, and all the while pink snow was coming down all around him. But the majority of people I would have talked with would not have ended up with PTSD."
The "pink snow" was insulation from his attic, Ellor said.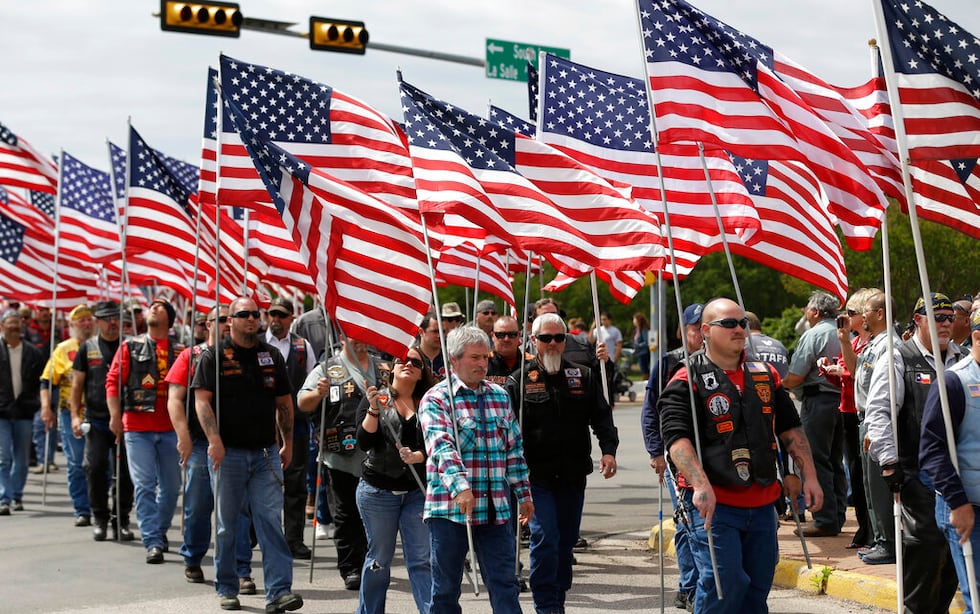 Muska wants West residents who lived through the explosion and stayed in town after rebuilding their homes to try to focus on the future, the positive aspects of rebirth and the blessings of living in a small, close-knit community with good schools and such resilient residents.
"I think a lot of folks have done their grieving and have done their best to get their lives back to a new normal," Muska said. "The analogy I use is that the explosion ripped a deep cut in you. And that deep cut after time heals up and scars up. Then something happens and breaks that scab off and it starts bleeding again.
"But then it scabs over again, and then something else, Christmas or some other anniversary, comes up, and breaks that scab off again. And then it would heal. That process takes years. Sometime it never finishes, but eventually, the cut doesn't bleed as much. It is hard and you still feel it and it is still visible, but it just doesn't hurt as much," he said.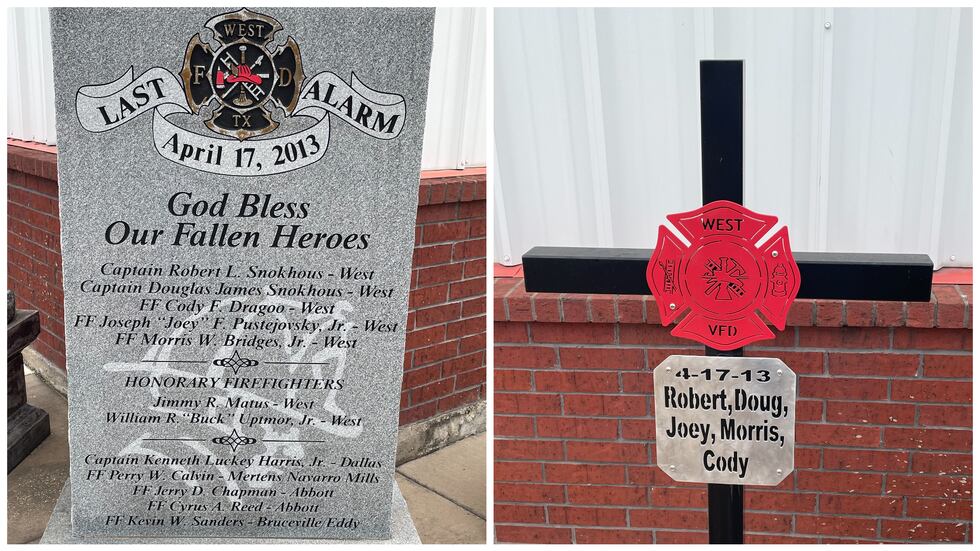 Copyright 2023 KWTX. All rights reserved.