Texas House committee set to debate firearms bills filed in response to Uvalde shooting
The House Select Committee on Community Safety is scheduled to hear testimony on bills that would change how people buy firearms and how authorities report those purchases. One of these bills would raise the minimum age to 21 years old to purchase certain semi-automatic rifles.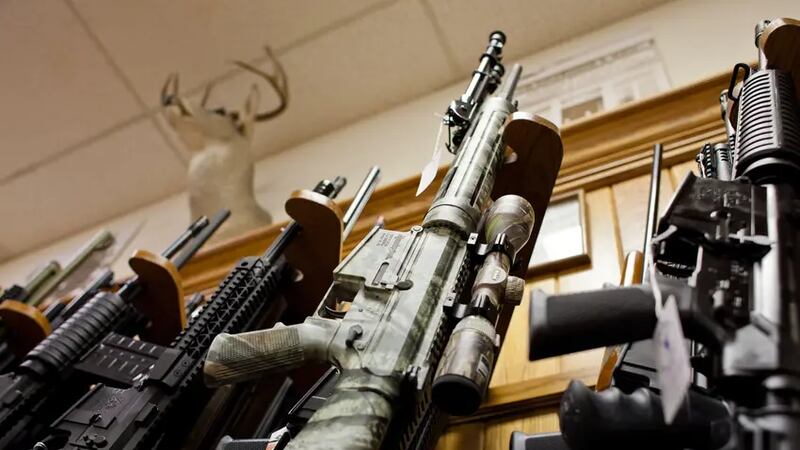 Published: Apr. 18, 2023 at 9:49 AM CDT
AUSTIN, Texas (TEXAS TRIBUNE) - A Texas House committee on Tuesday is scheduled to hold hearings for several firearms bills, including legislation that aims to change how people buy guns, how certain sales are reported to authorities and when background checks are required. One would raise the minimum age to purchase certain semi-automatic firearms — a proposal some Uvalde families have been advocating for since the school shooting last year.
The legislative proposals face uphill battles in the Republican-controlled Legislature. For more than 13 years, lawmakers have loosened gun regulations and made accessing firearms easier, despite eight mass shootings in the same period. But Tuesday's hearing comes less than a year after the worst school shooting in Texas history, during which a gunman used a semi-automatic rifle to kill 19 elementary school students and two teachers in Uvalde.
The House Select Committee on Community Safety is scheduled to begin testimony at 9 a.m. Tuesday. The panel will likely pause while the full chamber convenes at 10 a.m. and then continue once the House finishes its business for Tuesday.
Here's what some of the bills would do:
House Bill 2744, from Rep. Tracy King, D-Batesville, would prohibit selling, renting, leasing or giving a semi-automatic rifle with a caliber greater than .22 that is capable of accepting a detachable magazine to a person younger than 21 years old. The bill includes exceptions if the recipient of the firearm is a peace officer or a current or honorably discharged member of the U.S. Armed Forces. The Uvalde gunman bought the weapon he used in the Robb Elementary shooting shortly after turning 18. Gov. Greg Abbott has said such a proposal would be unconstitutional, based on recent court rulings.
House Bill 22, from Rep. Joe Moody, D-El Paso, would require retailers to tell the Department of Public Safety when it sells or transfers more than one firearm or more than three detachable firearm magazines to the same person within five consecutive business days.
The DPS would then send the report to the sheriff of the county where the retailer is located as well as the sheriff of the county where the buyer lives. Failing to report such transactions would be a class B misdemeanor, which is punishable by roughly half a year in jail, up to a $2,000 fine or both. The reports generated would be confidential.
Similarly, House Bill 106, from Rep. Diego Bernal, D-San Antonio, would call for licensed firearms dealers to report to authorities when they sell more than one rifle or semi-automatic rifle to the same buyer, either during a single transaction or during multiple transactions within five business days.
House Bill 236, filed by Rep. Vikki Goodwin, D-Austin, would require national instant criminal background checks for private firearm transfers to ensure the person receiving or purchasing the firearm is legally allowed to have a gun. A violation would be a class A misdemeanor, which is punishable by up to a year in jail, up to a $4,000 fine or both. Licensed firearms dealers will be allowed to charge a small fee for running the background check for the private seller.
House Bill 298, also from Goodwin, would require people to wait three business days upon selling a firearm before delivering it to the person who bought it — or else it would be an unlawful transfer of a weapon.
Copyright 2023 TEXAS TRIBUNE. All rights reserved.