San Saba Murder-Suicide: Man fatally shoots wife, then himself, day after he was served with divorce papers
Couple's son witnessed incident, KWTX has confirmed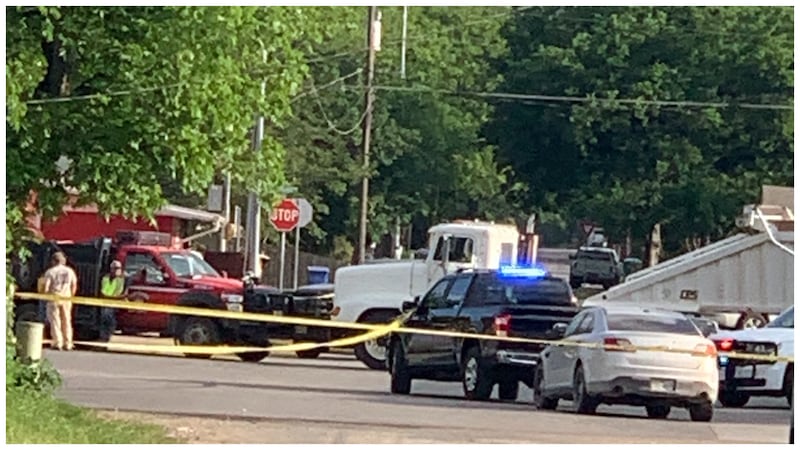 Published: Apr. 20, 2023 at 3:31 PM CDT
SAN SABA, Texas (KWTX) - Ben Henniger, 45, and Jo Lei Henniger, 40, both of San Saba, were killed in a "presumed murder-suicide" on Wednesday, police officials said.
"This is a shocking and tragic situation," San Saba Police Chief John Bauer wrote in a news release, "Words cannot express the depth of our condolences for the friends and family of those involved."
Police officers were dispatched to a shooting at about 3 p.m. on April 19 in the 1200 block of Wallace Street and found the bodies of the man and the woman in the parking lot of a store.
Police learned the victims, a couple identified as the Hennigers, got into a fight and the altercation "resulted in the death of both parties."
The couple's son witnessed the incident. He was not injured because a witness at the scene pulled him to safety, KWTX has confirmed. The child is now in the care of relatives in the San Saba area, police said.
KWTX has independently confirmed that Ben Henniger approached his wife, who had just picked up their son from school, in the store's parking lot.
The man shot his wife, then shot himself dead, KWTX learned. The couple was reportedly going through a divorce, and the husband had just been served with papers the day before.
"This is a sad day for our entire community, and we will work diligently to determine what occurred," Bauer further wrote in the news release.
No further information was provided by police.
Copyright 2023 KWTX. All rights reserved.