Chip and Joanna attend White House state dinner with President Biden, South Korean leader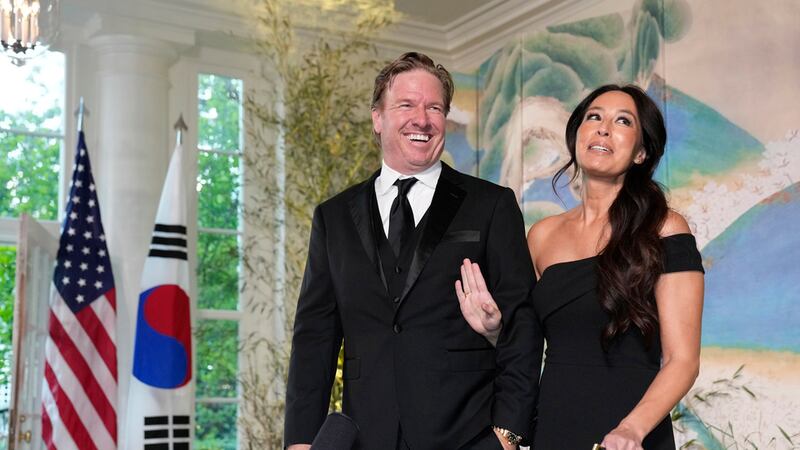 Published: Apr. 27, 2023 at 12:11 PM CDT
WASHINGTON (KWTX & AP) - Magnolia magnates Chip and Joanna Gaines, of Central Texas, on Wednesday attended a White House state dinner to celebrate the alliance between the United States and South Korea.
President Joe Biden hosted a state dinner for South Korea's Yoon Suk Yeol on the same day the president unveiled a new plan to counter North Korea's nuclear threat, with the U.S. leader issuing a blunt warning that such an attack would "result in the end of whatever regime" took such action. The new nuclear deterrence effort calls for periodically docking U.S. nuclear-armed submarines in South Korea for the first time in decades, bolstering training between the two countries, and more.
"What an honor it was to be a part of tonight's State Dinner to celebrate the 70 year alliance between the United States of America and my mother's home country of South Korea," Joanna Gaines wrote in an Instagram post, "Coming off the heels of our incredible trip to Seoul, this evening was another reminder of just how proud I am to be a Korean American."
As part of a celebration of the 70-year alliance, the South Korean President Yoon also addressed a joint session of the U.S. Congress on Thursday. Yoon discussed, with thanks, the sacrifices required by Americans during the Korean conflict "who fought with us to defend freedom."
Copyright 2023 KWTX. All rights reserved.