Madisonville man accused for transporting marijuana through Madison County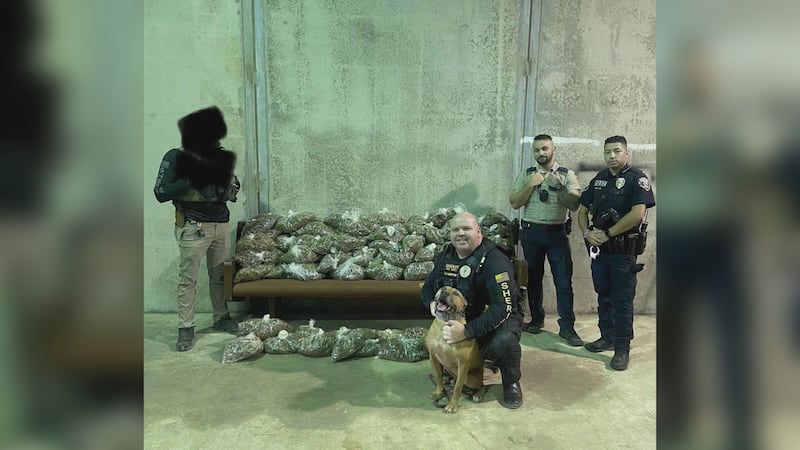 Published: Apr. 30, 2023 at 5:28 PM CDT
MADISON COUNTY, Texas (KBTX) - On Saturday the Madison County Sheriff's Office arrested a man for transporting 80 pounds of marijuana throughout the county.
According to the sheriff's office, they received an anonymous tip about the drug transport at 10:50 p.m. on Saturday. Authorities said they stopped the driver for a traffic violation at Greenbriar Rd. and Burr Rd. A K-9 was used to sniff the vehicle which alerted authorities to the drugs that were found inside.
Inside the vehicle, authorities said they found 80 bags of suspected marijuana that weighed approximately 80 pounds.
Jeremiah Johnson of Madisonville was charged with Manufacture Delivery of Marijuana. Deputies said Johnson was using a rental car at the time he was stopped and it has been towed.
The sheriff's office said Johnson was out on bond from other narcotic-related charges, but he sits in the Madison County Jail as of Sunday night.
Copyright 2023 KBTX. All rights reserved.