Rockdale police are asking for help identifying four suspects in homicide investigation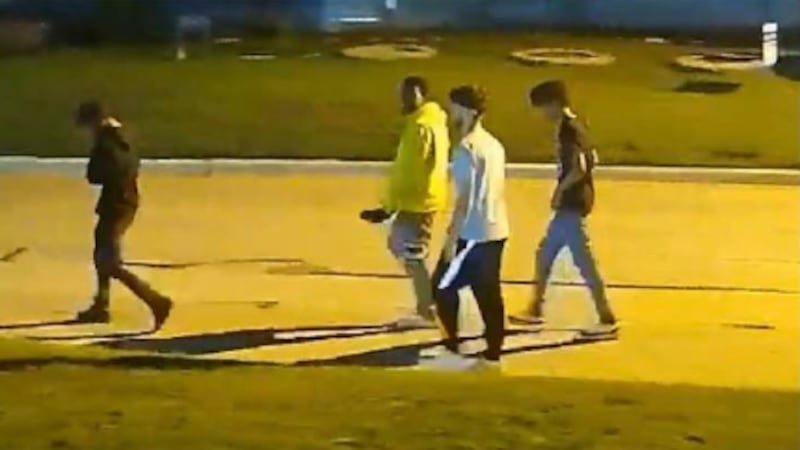 Published: Apr. 30, 2023 at 5:29 PM CDT
ROCKDALE, Texas (KBTX) - The Rockdale Police Department is asking for the public's help in identifying four people who may be linked to a homicide investigation.
Police were dispatched to an apartment complex in the 1700 block of W. Cameron Avenue around 10:17 p.m. on Thursday, April 27 after they received reports of a shooting. Upon arrival, they found Jeffery McKinney Jr., 30, of Rockdale, had been shot once and was unresponsive. McKinney Jr. was pronounced dead at 11:15 p.m. that night after officers and personnel from American Medical Response attempted to revive him.
Rockdale Police have asked people to check their doorbell or security camera between the hours of 5 p.m. and midnight that Thursday for any additional footage of the four suspects.
Police said the investigation has revealed the shooting was a "targeted event" and they believe there is no danger to the public.
The motive for the shooting remains unknown.
Anyone with information is asked to contact the Rockdale Police Detective Michael Hubnik at 512-446-3436 or Milam County Crime Stoppers at 888-697-8477.
Copyright 2023 KBTX. All rights reserved.