Police recover body of Navasota man last seen swimming near Freeport
The Coast Guard has suspended its search on Sunday for DeAngelo Jackson.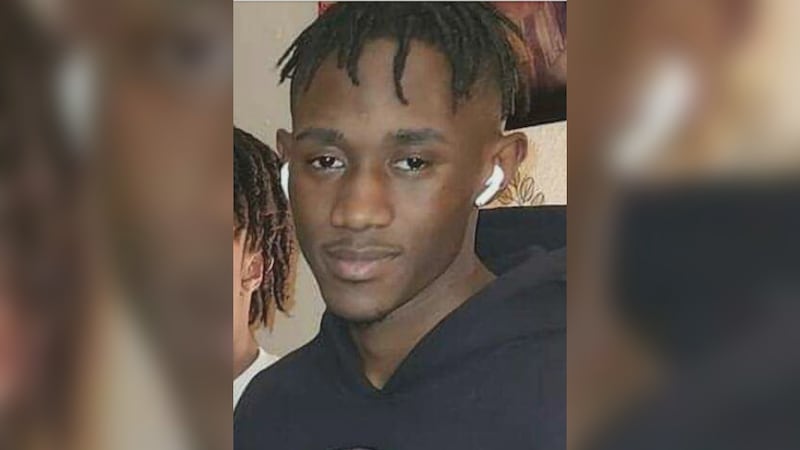 Published: May. 6, 2023 at 5:29 PM CDT
|
Updated: May. 8, 2023 at 3:57 PM CDT
BRAZORIA COUNTY, Texas (KBTX) - Police along the Texas coast have recovered the body of a 19-year-old from Navasota who went missing while swimming with friends on Friday in Brazoria County.
On Monday afternoon, Surfside Beach Police confirmed the body of DeAngelo Jackson was located and next of kin has been notified.
Jackson went missing Friday evening and a search over the weekend by multiple agencies came up empty.
On Sunday, the US Coast Guard announced it had suspended the search and the operation became a recovery mission.
The following statement was shared on Sunday by authorities:
The Coast Guard has suspended its search for a missing swimmer near Freeport, Texas, Sunday.
Coast Guard crews searched approximately 305 square miles for a combined 25 search hours.
"The decision to suspend the search is never easy, but we remain ready to resume the operation should any new information arise," said Lt. j.g. Melissa Brizzi, command duty officer, Sector Houston-Galveston. "Our thoughts and prayers remain with the family, and we hope they find solace and strength during this difficult time."
Coast Guard Sector Houston-Galveston command center watchstanders received notification Friday at 6:43 p.m. from the Brazos County Sheriff's Office stating a swimmer was swept out by a wave near Surfside Beach.
Watchstanders issued an urgent marine information broadcast and directed the launch of a Coast Guard Station Freeport 45-foot Response Boat–Medium crew, a 29-foot Response Boat–Small crew and a Coast Guard Air Station Houston MH-65 Dolphin helicopter crew to search for the missing swimmer.
Involved in the search were:
Sector Houston-Galveston
Station Freeport
Air Station Houston
Coast Guard Auxiliary
Surfside Police Department
Texas EquuSearch
Copyright 2023 KBTX. All rights reserved.