No. 20 SB Sweeps No. 5 Texas with 2-1 Walk-Off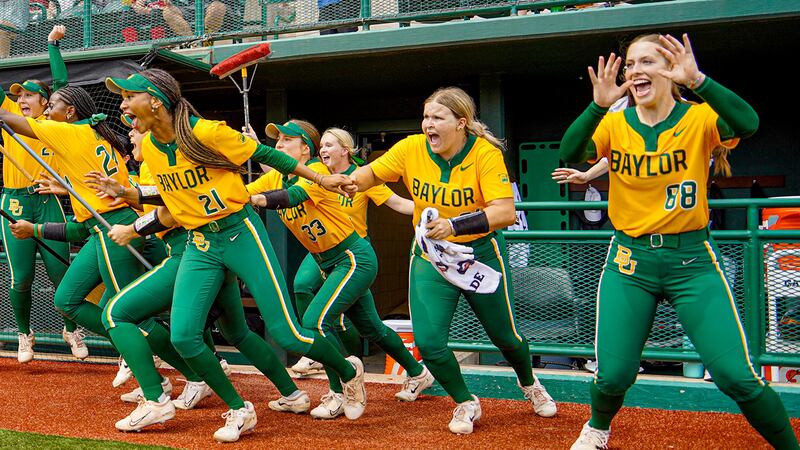 Published: May. 7, 2023 at 9:50 PM CDT
WACO, Texas (Baylor Athletics) - No. 20 Baylor Softball finishes off a three-game series sweep of No. 5 Texas with a 2-1 walk-off win Sunday afternoon at Getterman Stadium.
The Bears, now 39-15 on the season and 8-10 in conference play, pick up their sixth win over a top-5 team this season, three of them coming at home.
Baylor walked off its third opponent of the season, when Zadie LaValley reached on an error and brought home the game-winning runs. This marks the Bears' first sweep of the Longhorns since 2018 and their first conference sweep since facing Kansas in 2021.
The Bears will venture north to Oklahoma City, Okla., for the Phillips 66 Big 12 Softball Championship. As the tournament's No. 4 seed, the Bears will face No. 5 seed Iowa State at 12 p.m. CT Thursday, May 11, at the USA Softball Hall of Fame Stadium.
The Baylor-Iowa State winner advances to face No. 1 seed Oklahoma in the semifinals at 1 p.m. CT Friday, May 12.
Copyright 2023 KWTX. All rights reserved.