BSB Sweeps Bakersfield to Close Out 2023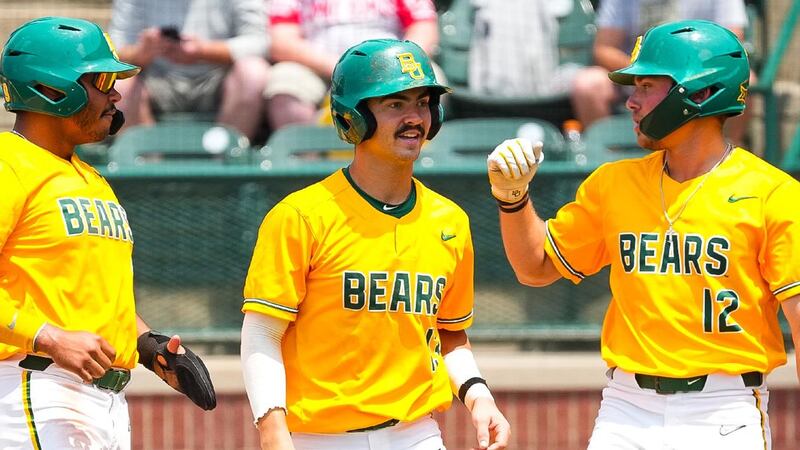 Published: May. 22, 2023 at 1:33 AM CDT
WACO, Texas (Baylor) - Baylor baseball (20-35) closed out its 2023 campaign with two more wins over CSU Bakersfield (18-31) on Saturday, completing a previously suspended game with an 11-2 victory and winning the series finale 5-2, at Baylor Ballpark in Waco.
The Bears reached the 20-win plateau for the 51st season in a row after riding a season-best four-game win streak to close out the year. BU won 10 games in the COVID-shortened 2020 season, but hadn't won fewer than 20 since 1971.
Fifth-year senior RHP Blake Helton turned in one of his best outings of the year, picking up the resumed game to go five innings and allowed just one run in earning the win, his first of the 2023 season.
In the finale, the Bears scored all five of their runs in the bottom of the first and never looked back, as fourth-year junior RHP Will Rigney, freshman LHP Ethan Calder, fifth-year junior RHP Anderson Needham, and fourth-year junior Hambleton Oliver combined to hold off the Roadrunners the rest of the way.
Copyright 2023 KWTX. All rights reserved.