Texas dog bit by venomous snake in backyard; owner warning others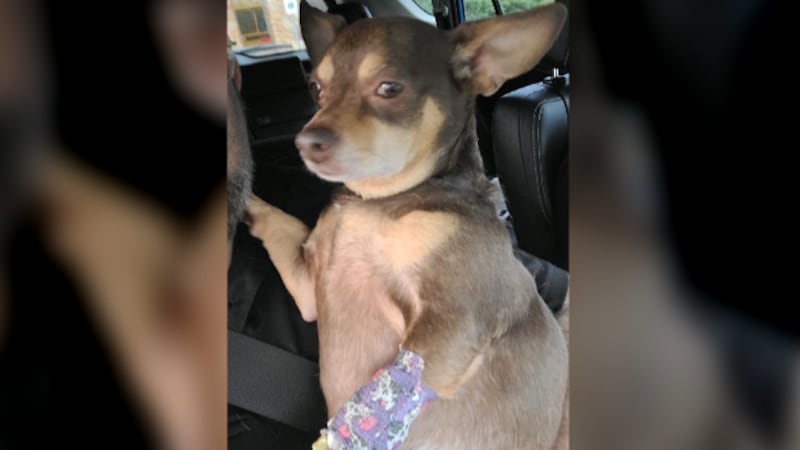 Published: May. 24, 2023 at 8:08 AM CDT
SHERMAN, Texas (KXII) - A Sherman pet owner is warning his neighbors about a scary encounter with a snake after he let his dog, Xavier, out in the backyard.
"You just walk out, sit in your lawn chair, let your dog do your business, and it happened that quick," said Larry Sanders.
Sunday turned for the worse when Sanders let his dog, Xavier, out to play in the backyard.
"We heard the dog yell or scream, actually, and we ran outside because he had just been attacked by coyotes on Christmas," said Sanders. "I said there's nothing out here. There must be a snake."
Sure enough, a timber rattlesnake stared back at them.
"It could have very well been deadly," said Sanders.
Sanders did exactly what Texas Game Wardens said you should do in this situation.
"They can be pretty dangerous," said Game Warden Bryan Newman. "I would get to the hospital definitely, you know if you got bit by one."
As the weather warms, Newman said it's a good idea to get to know the snakes common to this area.
"It's the timber rattlesnakes, cotton mouth, some people call them water moccasins and copperheads," said Newman. "Those are the main ones you need to look out for."
Newman advises removing any piles of brush or rocks near your home and keeping your yard mowed.
"The danger comes, usually, when they're cornered or surprised," said Newman.
Xavier returned home Tuesday after two days of anti-venom treatment.
"This was a very expensive lesson," said Sanders. "I mean three thousand dollars to save your dog. Not everybody's got that kind of money."
Sander's said he wishes he'd checked his yard before letting Xavier out, but maybe his story will serve as a cautionary tale to others this snake season.
Copyright 2023 KWTX. All rights reserved.