'Justice was served': Jury sentences convicted killer Cedric Marks to death
Published: Jun. 9, 2023 at 3:12 PM CDT
BELTON, Texas (KWTX) - A Bell County jury on Friday, June 9, unanimously sentenced convicted killer Cedric Marks to death in the brutal killings of Marks' ex-girlfriend and her friend in 2019.
Marks - who acted as his own defense attorney - on May 24 was found guilty of capital murder in the killings of Jenna Scott, 28, and her friend, Michael Swearingin, 32.
"It's been a really long, hard, stressful, traumatizing journey," said Talon Scott, a relative of Jenna Scott. "From January 2019 all the way till now. The family has experienced so many different emotions, going through the entire grieving process, whether it be anger, sadness, denial - there's been a lot of small senses of closure throughout this whole endeavor, but today, you get a really good sense of closure."
"Knowing that justice was served, knowing that Cedric won't be able to do this to anyone else, that feels good," Talon Scott further said.
The bodies of the victims, initially reported missing in Central Texas, were found on Jan. 15, 2019, in rural Okfusee County, Oklahoma. Marks was arrested on Jan. 8, 2019, in Kent County, Michigan, on a burglary warrant stemming from a break-in on Aug. 21, 2018, at Scott's home in Temple, Texas.
In an extraordinary turn of events, Marks on Thursday told a jury to sentence him to death because he is "ready to go," and is suffering from colon cancer.
Marks also told the jury he lied about his role in the murders, and deserved the death penalty for helping "cover up" the killings.
"I have not told the truth, I have been a liar ... I deserve the harshest punishment. I helped cleaned it up and I lied to everyone about it. I'm not asking anyone to spare me, anyway. I'm dealing with colon cancer and I'm ready to go. I've been an (explicit) all my life and I'm going to die from cancer ... I've been ready to go for a long time, let me go. Help let me go," said Marks.
Marks told the jury he lied in order to cover up for his accomplice in the murders, Maya Maxwell.
Swearingin's mother, Deborah Harrison, gave her final words to Marks and read a piece from Michael.
"I want to show you what Michael was all about by reading you something he wrote on May 31, 2018. He placed it on Facebook. I placed it on the back of his headstone of his proper grave.
'Love is not a noun. To love is to do, to feel, to become. Love is not passive, nor still. Love is always moving, changing, growing, and adapting to fit and make space in your heart for someone. Some think love is supposed to be simple, easy, or effortless and that couldn't be further from the truth. Love is not a singular thought or feeling. It's a continuous action, choice, and promise to another person. Love is the movement towards one another through the chaos that is life. Love is active, searching for ways to be closer, to understand, to meet halfway. Love is a verb.
I Corinthians 13:13: And now these three remain: faith, hope, and love. But the greatest of these is love.
This world so desperately needs more of it.'
In Michael and Jenna's memory, we have started a nonprofit called PRICELESS BEGINNINGS. Priceless Beginnings has and will continue to aide children affected by domestic violence. Every time we help someone affected by domestic violence we are building Michael and Jenna's legacy of love.
I said my say now and done what I have to do. I will no longer waste one more minute of my life thinking about you, but you should definitely think about the people you have taken away from the world. I hope you think about them every minute you sit in prison. You should also think about God Almighty and make peace with him," said Harrison.
BACKGROUND:
According to an arrest affidavit obtained by KWTX, Maya Renee Maxwell, 26, who was arrested on Jan. 11 in Muskegon on a Bell County warrant charging tampering with evidence in the case, was present on Jan. 3 at a home in Killeen when Swearingin and Scott were murdered.
"Maxwell said that both Jenna Scott and Michael Swearingin were alive at the time they were brought to the Killeen residence," the affidavit states.
"Marks then entered the room where Michael Swearingin was located and when Marks left the room, Michael Swearingin was deceased," the affidavit further alleged.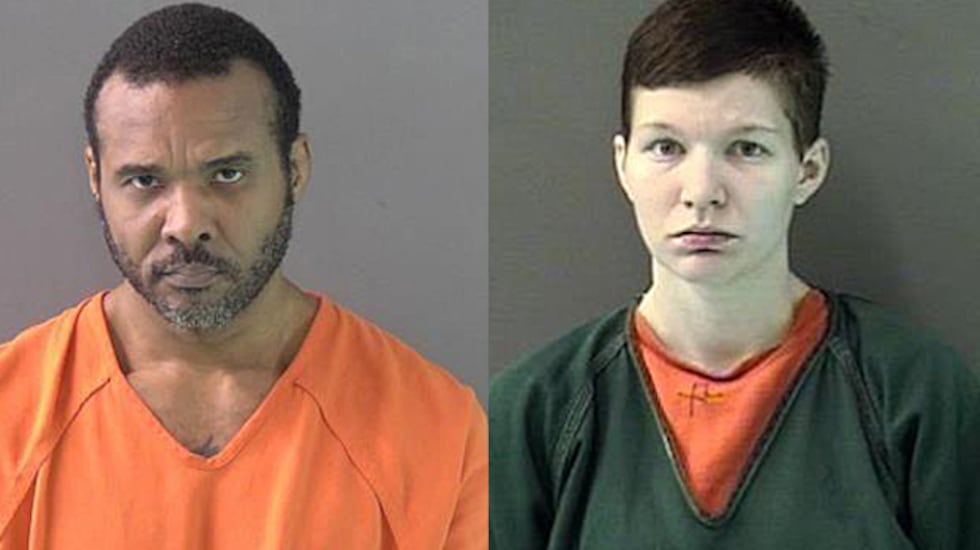 "Marks then entered the room where Jenna Scott was located, and when he left that room, Maxwell reported that Jenna Scott was deceased," according to the affidavit.
"Maxwell reported that she heard a struggle when Marks entered the rooms with both individuals," the affidavit said.
She also provided information about where the bodies of the two friends were buried in the clandestine grave, the affidavit claimed.
Copyright 2023 KWTX. All rights reserved.