ERCOT asks Central Texans to reduce electricity use
Published: Jun. 20, 2023 at 7:21 PM CDT
WACO, Texas (KWTX) - Tuesday, ERCOT asked Texans to voluntarily reduce electricity use, if safe to do so, because of the extremely hot temperatures and forecasted record demand.
The voluntary conservation notice was in effect from 4p.m. to 8p.m.
"Due to the heat, the load has increased. That means air conditioners are on, and we still have the commercial and industrial load picking up throughout the day. So yes, it's impacting due to limited generation resources," said Brandon Young, Heart of Texas Electric Cooperative, Inc General Manager.
ERCOT's online chart from Tuesday showed the demand, which is blue, nearing the power grid's compacity, which is purple.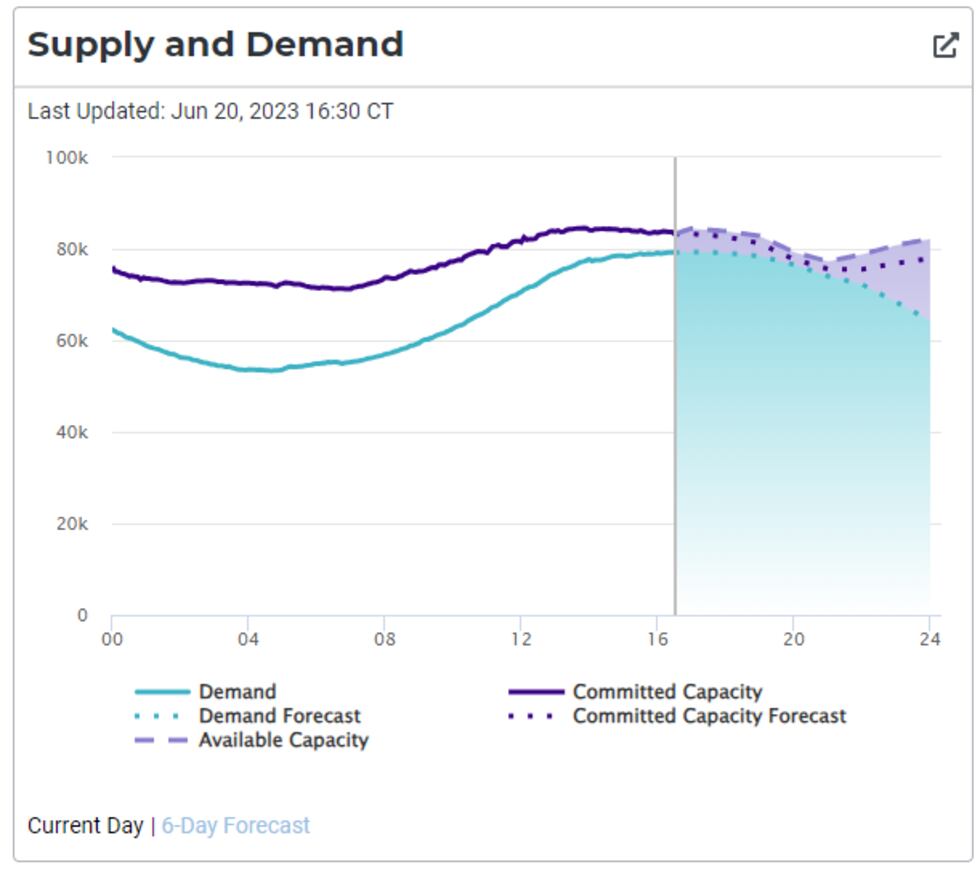 "If we ever get into a position where demand is greater than supply, then we begin to have failure. This is why ERCOT will use their ability to call down for load shed," said Young.
Young said even though the situation isn't nearly as critical as it was during the winter storm of 2021, ERCOT is remaining cautious to avoid long lasting outages.
"I think the severity of this situation isn't similar to a winter storm Uri type of event. But we definitely want to ahead to the warning. I know there's different positions to take on that. Bottom line is, we don't want to get into a critical situation, which causes load shed, we just have to do the part," said Young.
Young wants to remind Central Texans that if there are rolling brown or black outs, that decision is coming from ERCOT, not your provider.
"Based upon that call down we will be required to shed X amount of load based upon the conditions. Ultimately, we're following the orders of ERCOT to satisfy the need to reduce load and preserve the system," said Young.
Experts say in the meantime, closing your blinds or using ceiling fans will allow you to keep your place cool without having to lower your thermostat.
Copyright 2023 KWTX. All rights reserved.