3 San Antonio police officers charged with murder after woman was fatally shot
Published: Jun. 23, 2023 at 11:45 PM CDT
SAN ANTONIO, Texas (KWTX) - Three San Antonio Police Department officers - identified as Sergeant Alfred Flores, Officer Eleazar Alejandro, and Officer Nathaniel Villalobos – on June 23 were charged with murder in the fatal shooting of a 46-year-old woman who was experiencing a "mental health crisis," the police chief said.
The shooting happened shortly after 2 a.m. Friday at an apartment complex in the 6200 block of Old Pearsall Road.
During a news conference later in the day, San Antonio Police Chief William McManus said the use of force "was not reasonable" and not consistent with department policy.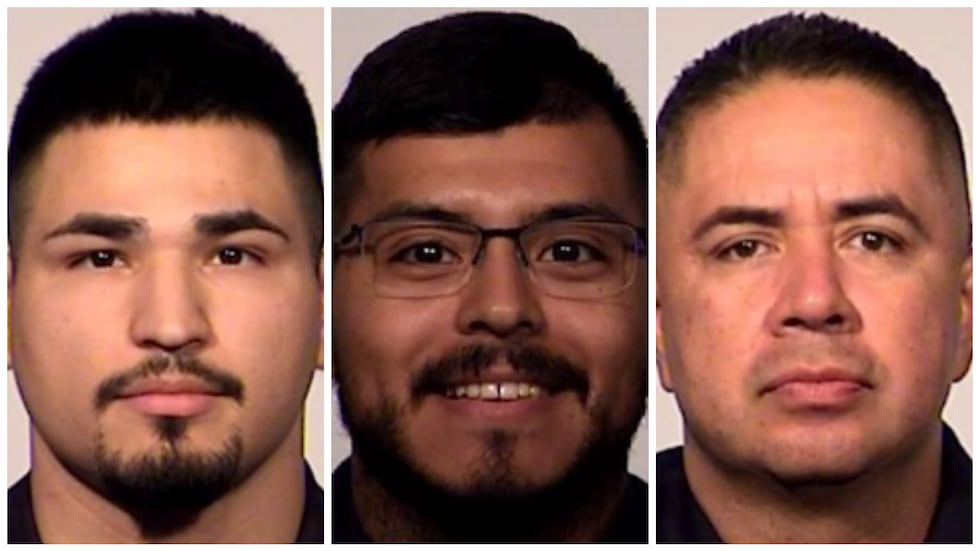 Police said the woman, identified as Melissa Perez, was experiencing a mental health crisis while she was cutting wires to a fire alarm system in the apartment complex.
The officers who arrived at the scene attempted to get Perez to walk to a patrol unit, but the woman ran back inside her apartment unit and locked the door. As officers attempted to speak with Perez via a window, Perez threw a glass candle at an officer, the police chief said.
The situation escalated, and additional officers and supervisors were dispatched to the scene. Two officers eventually jumped a rail in the apartment unit's patio area. At that point, Perez allegedly picked up a hammer, and approached the officers from inside her unit. Perez allegedly swung the hammer in the direction of the officers, and shattered a window.
A police officer responded by firing in her direction, but police said it appeared Perez was not struck by gunfire during the initial exchange. Perez retreated back into her unit, then headed back outside in the direction of three officers, still holding the hammer. At that point, three police officers fired their weapons at the woman, fatally striking her.
After the shooting, the officers entered Perez's unit and rendered first aid until paramedics arrived. The woman was eventually pronounced dead at the scene.
The three officers were charged with murder, taken into custody, and suspended without pay pending the outcome of the investigation.
Flores is a 14-year veteran of the force, Alejandro is a five-year veteran of the force, and Villalobos has been with the department two years.
"The shooting officers' actions were not consistent with SAPD policy and training," Chief McManus said. "They placed themselves in a situation where they used deadly force, which was not reasonable given all the circumstances."
Copyright 2023 KWTX. All rights reserved.