McLennan County grand jury indicts teenager in deadly shooting during illegal gun transaction
Published: Jul. 6, 2023 at 1:01 PM CDT
WACO, Texas (KWTX) - A Waco teenager who Waco police say shot and killed another teen in May during an attempted illegal gun sale was indicted Thursday on a murder charge.
A McLennan County grand jury indicted Ruben Villa Lee Dominguez, 17, on the first-degree felony charge in the May 2 shooting death of 17-year-old Tercquan Johnson in the 1900 block of JJ Flewellen Road.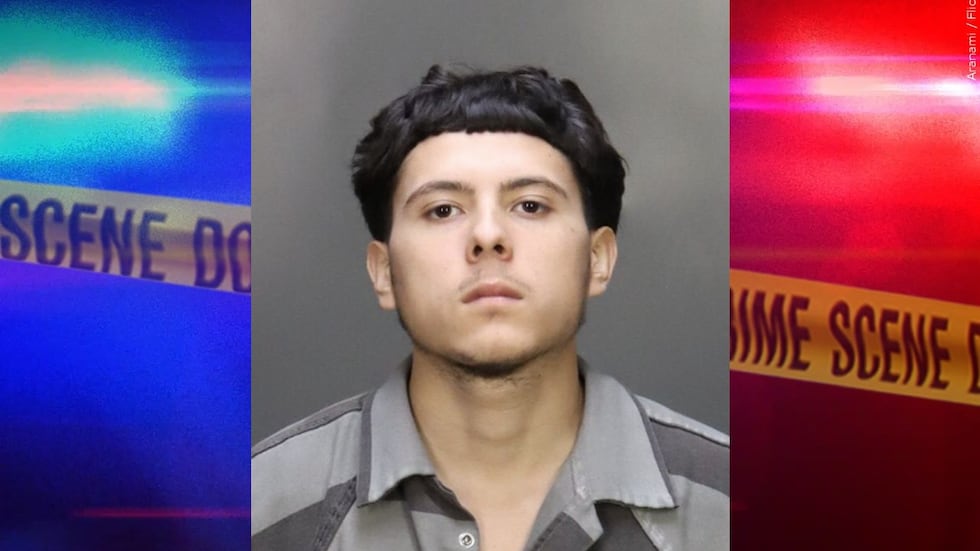 According to an arrest affidavit, Waco police relied on video from surveillance cameras, text messages from Johnson's cell phone and information from a Texas Ranger confidential informant to link Dominguez to Johnson's death.
The U.S. Marshal's Lone Star Fugitive Task Force arrested Dominguez in Freestone County about a week after the shooting. He was returned to McLennan County, where he remains jailed under $1 million bond.
Waco police found Johnson's body in the roadway and determined he died from gunshot wounds to the left leg, head and neck, according to arrest documents.
"(A Waco police detective) has determined through analysis of that video, evidence and information on TJ's cell phone that he was meeting with a person in the parking lot of a convenience store to make an illegal gun transaction," the affidavit states. "TJ is captured meeting with the occupants of a black Cadillac CTS, and moments before the shooting, TJ is seen running away from the vehicle. The driver of the Cadillac exits the vehicle and shoots multiple times at TJ as he is running away, before fleeing the scene."
The police investigation determined that Dominguez was linked to the 2010 Cadillac and had been messaging with Johnson about a gun sale, the affidavit alleges.
Fort Worth police found the Cadillac dumped in Tarrant County, and the car was searched after it was returned to Waco. Waco police found gunshot residue inside the car, the affidavit alleges. Police talked to the owner of the car, a relative of Dominguez's, but she was uncooperative, the detective wrote in the affidavit. The woman told the detective that Dominguez parked the car in Fort Worth because it had been involved in a hit-and-run incident.
A Texas Ranger informant confirmed that Johnson was meeting with Dominguez for a gun sale, but said he tried to steal the pistol, according to the arrest affidavit.
Text messages between a known associate of Dominguez's and Johnson also confirmed that Dominguez would be driving a black Cadillac, the affidavit alleges.
Waco police interviewed the associate, "who confirmed he was a passenger in the vehicle, the defendant was driving, and there was a shooting outside the vehicle which occurred from the driver side," arrest records state.
Copyright 2023 KWTX. All rights reserved.