Dallas Card Show inspires show in Waco
Published: Jul. 16, 2023 at 10:00 PM CDT
DALLAS, Texas (KWTX) - This past weekend at the Dallas Card Show, one of the fastest growing sports industries was on full display as vendors from all across the country gathered to buy, trade, and sell.
From old baseball cards in a forgotten shoebox to premium one of a kind cards worth millions, the card show was full of surprises and valuable collectibles.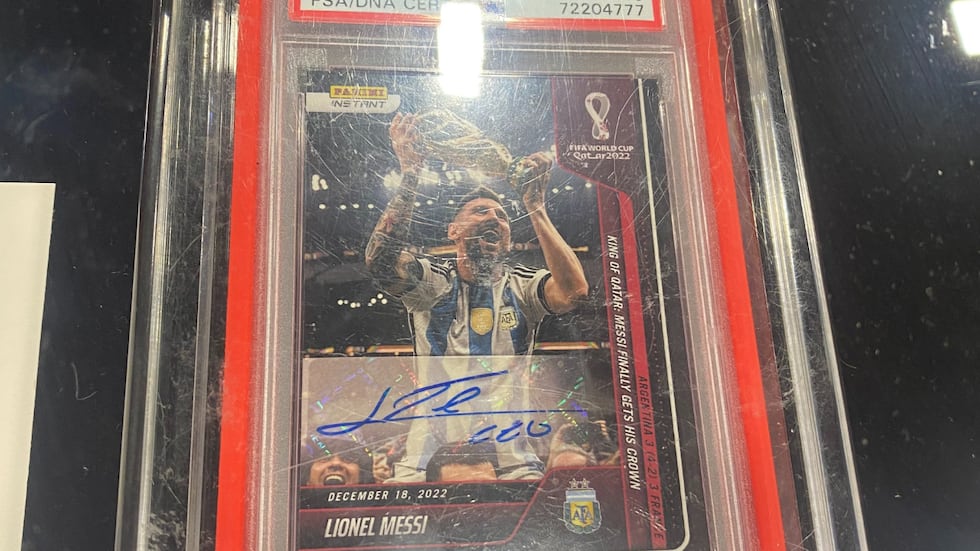 The Card show welcomed over 600 vendors from all across the country. including Nathan Burns of Grand Slam Collectibles said in Murfreesboro, Tennessee. Burns said this week, he was showcasing his life's work in just a couple of glass cases.
"Over time, building up to this, this is something that you're literally looking at my life's work in a couple of cases," said Burns. "Some people build homes and have amazing homes that they've built, but this is what I have built."
Dallas radio host Kevin Haglenad from 105.3 The Fan in Dallas is a collector himself. He stopped by the card show to check out some of the hot commodities to add to his collection. Hageland also said the card collecting doesn't stop at sports.
"There's cartoon cards, there's wrestling cards, Star Wars cards," said Hageland. "If there's a pop culture thing you like, I could probably find you a card for it."
It's an industry now worth billions and is expected to generate close to $50 billion per year by 2032. The market grew at an increasingly quick rate after the pandemic when it took social media by storm with online "card breaks."
"Seven or eight years ago, there wouldn't be kids walking around this thing, it was mainly adults" said Burns. "There's this new wave of energy with Instagram, Facebook, Tik Tok, all of that stuff with the breakers has blown this thing wide open."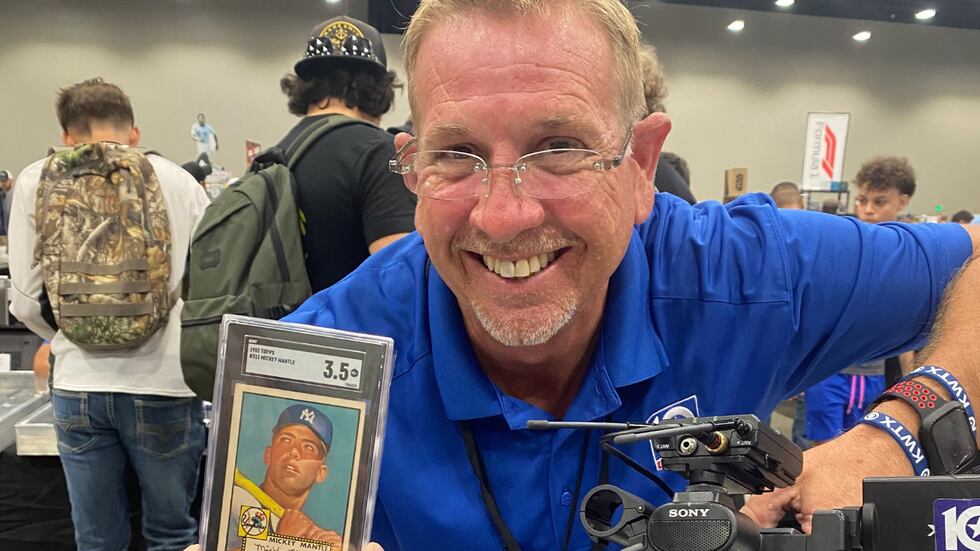 And just next month, Waco is getting its first ever card show on August 18 at the Waco Convention Center. Chris Fernandes, who helped put together the Waco show, said this city is Texas' most ideal place to host a show.
"Waco is in the middle of the tri-fecta as I call it," said Fernandes. "Dallas, Austin, and Houston are some of the biggest collecting markets in the nation. There's a lot of people in Waco who collect and a lot of people in Waco who go to shows in those cities."
Fernandes also said if you're looking to get into the market of card collecting, now is the perfect time.
"It's a great time for buying," said Fernandes. "That's what I like to say. Now, just buy as much as you can and just hold on to it."
"The legitimacy of sports cards has gone from 'Hey, I got this Griffey rookie' to actual businesses and hedge funds and places like that are using this as their investment outlet," said Hageland.
"Why buy stock when you can literally buy a piece of your favorite player," said Burns. "Over time, this thing is going to go up."
For more information on the upcoming Waco Card Show, visit www.wacocardshow.com.
Copyright 2023 KWTX. All rights reserved.