'Christmas in July' fundraiser the most successful yet, says Waco GoodFellas group
Published: Jul. 25, 2023 at 6:21 PM CDT
WACO, Texas (KWTX) - An annual "Christmas in July" fundraiser by a local nonprofit that helps families in need during the holiday season and beyond was the most successful one to date with hundreds of thousands of dollars raised and nearly 2,000 people in attendance.
The Waco GoodFellas group says it is still counting the money raised this year but it's expected to surpass last year's record-setting event of $200,000.
Randy Crook is a founding member of the Waco GoodFellas and said he couldn't be more moved by the generosity of Central Texans.
"I just wanted to give the people in Waco a shoutout and tell them thanks for coming out and supporting the GoodFellas this past Saturday night," Crook said.
Crook remembers starting the group back in 1994 while sitting at Diamondbacks restaurant in Waco talking with Dwayne Densman, who passed away in 2017 after a more than decade-long fight against cancer.
They wanted to try to help the less fortunate at Christmas.
"We both grew up poor," Crook said. "So, we said, 'let's put 100 bucks out there and buy some toys. Let's ride around neighborhoods and pass some stuff out. We spent those 100 dollars, and the next year, four or five others threw in a hundred dollars."
Every Christmas the list of those needing help grew but so did the volunteers with the organization.
Today, the group has nearly 50 men and women who are spreading the word about the good of the organization.
Thanks to lots of financial support and willing volunteers, the group has helped many.
They've provided laptops to Waco ISD students and given clothes to families in need. They've helped with home repairs, appliances and shelter for numerous families. If they see a need, they answer the call.
The event Saturday featured pre-sold sponsorships and tickets, but thousands of dollars were also raised at the event through auctions and bidding.
Crook says that Brad Boozer, owner of Boozer's Jewelers even donated a Ladies President all-gold Rolex Watch for auction, despite his business suffering enormous losses after being robbed recently at gunpoint.
While donations are still being counted, Crook is confident the fundraiser is one for the record books.
"Christmas in July was another success and another record," Crook said. "We had over 1800 people in attendance and set another fundraising record. We don't know the details on the money yet but it's going to be big."
Each year the Waco GoodFellas helps more than 400 families in need for Christmas. They've doled out more than 5,000 bikes.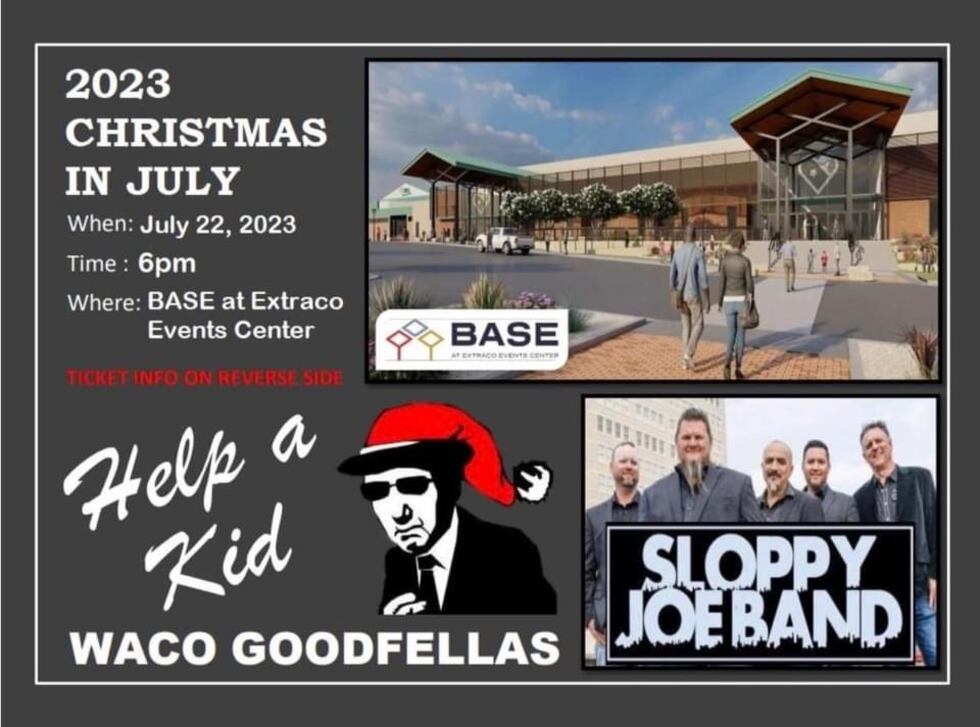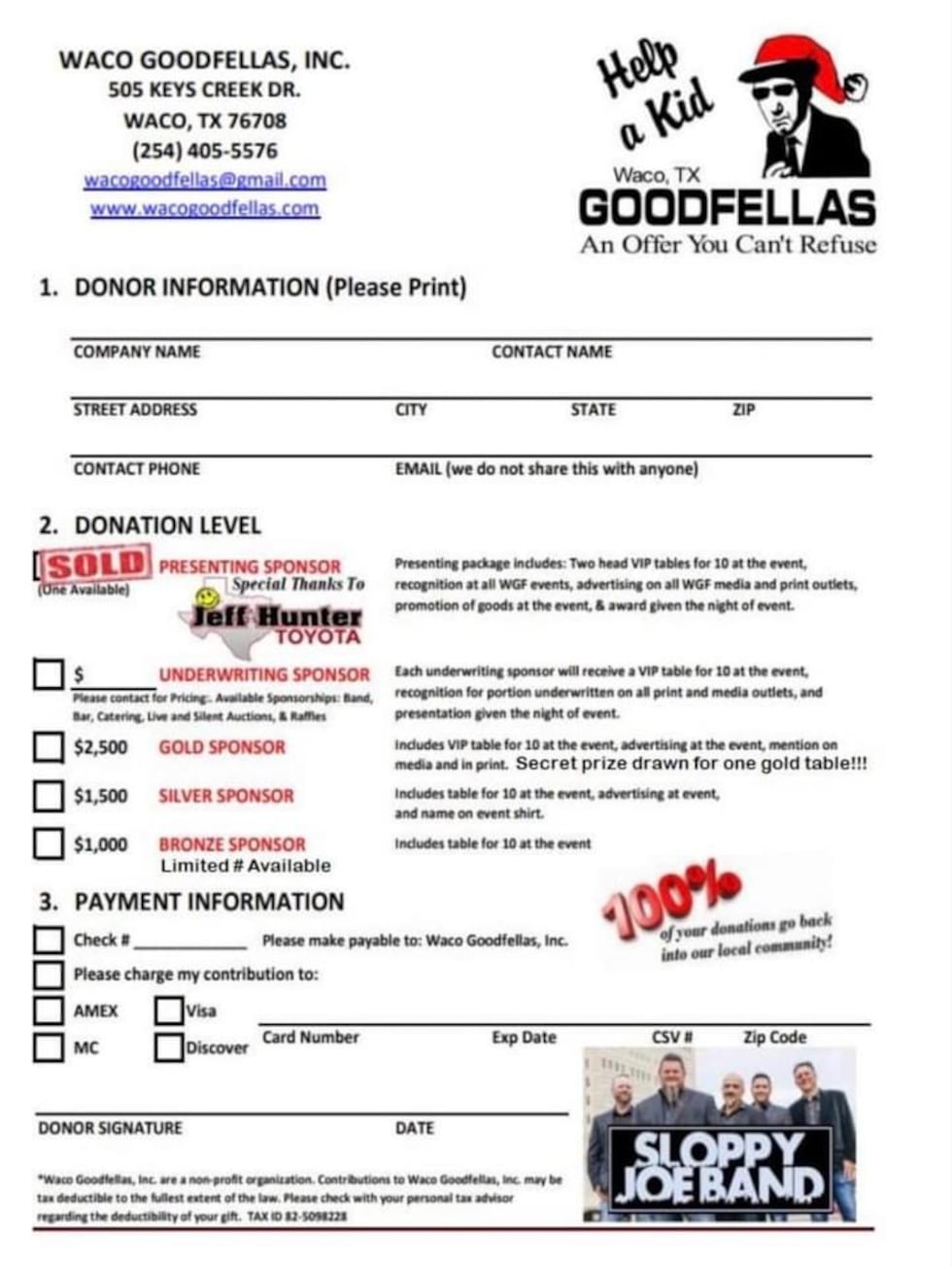 Copyright 2023 KWTX. All rights reserved.