Lacy Lakeview couple charged after police respond to multiple domestic disturbances involving children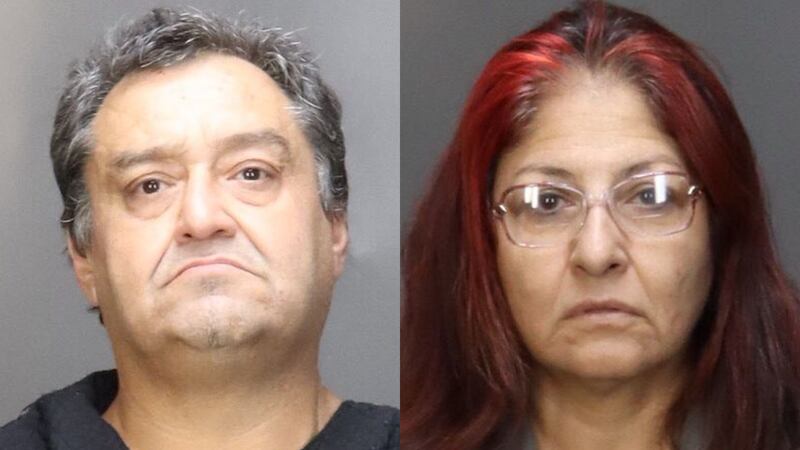 Published: Jul. 25, 2023 at 1:13 PM CDT
LACY LAKEVIEW, Texas (KWTX) - Roy Fuentes, 55, and Dora Fuentes, 55, were charged on July 24 with endangering a child after police claimed that officers responded to their home "in excess of 10 instances since January 2022″ after minors were placed in harm's way "due to their parents' acts of omission," an arrest affidavits states.
Police claim in the affidavit that the couple acted "knowingly, intentionally, or with criminal negligence."
In the document, a Lacy Lakeview Police Department detective listed some of the instances when police officers responded to the Fuentes' home in the 600 block of E. Craven Avenue. "Both parents reside in the home and presume care, custody, and control of the victims," the detective wrote.
In January 2022, police said, the couple's 20-year-old daughter allegedly assaulted one of her younger sisters by punching her in the face.
In July 2022, two twin sisters, both minors, got into a fight that resulted in one of the girls suffering a serious injury, police said.
In December 2022, one of the twins grabbed a knife and threatened to harm herself, police further said.
In February 2023, an 18-year-old boy was charged for allegedly engaging in continuous sexual interactions with a minor at the residence, police said.
In March 2023, the affidavits states, one of the twins was assaulted by an older 22-year-old brother.
In June 2023, one of the twins struck the other twin with a brick in the face, "causing significant injury," police wrote in the affidavit.
"During this call, police officers observed the home was covered in animal feces that was seen on the floors, bed sheets, and clothes," police further wrote.
"In between these cases, there have been several calls for service of the girls fighting each other, fighting others, and running away."
In July 2023, police discovered a minor female living in the home was pregnant and the father of the child is a 20-year-old man, the documents state.
"The defendants have received ample assistance from Child Protective Services and the Lacy Lakeview Police Department to keep (the children) safe," police said, "The lack of intervention by the defendants has continually placed (the children) at risk of bodily injury and/or physical/mental impairment."
Copyright 2023 KWTX. All rights reserved.