Booksellers sue over Texas law requiring them to rate books for appropriateness
Two Texas bookstores and three national bookseller associations file suit over House Bill 900, which requires private booksellers to rate books on appropriateness, and bans "sexually explicit" material from libraries.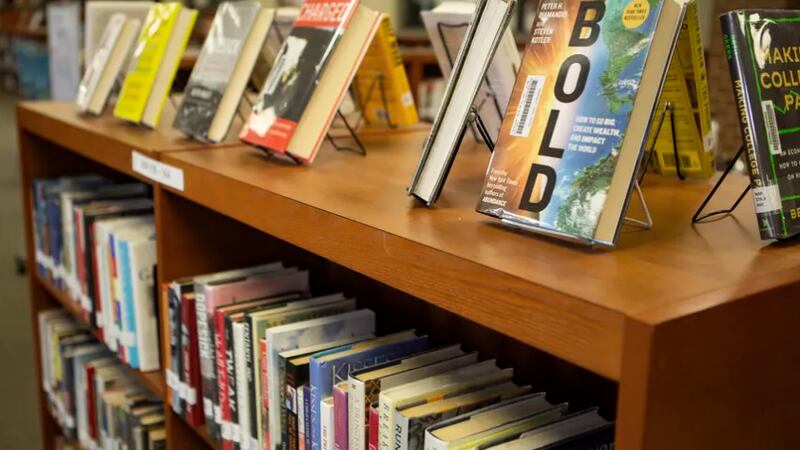 Published: Jul. 30, 2023 at 9:29 PM CDT
(TEXAS TRIBUNE) - A coalition of Texas bookstores and national bookseller associations filed suit on Tuesday over House Bill 900, which aims to ban sexually explicit material from school libraries.
HB 900 passed in the Legislature and was signed by Gov. Greg Abbott earlier this year. It is set to go into effect on Sept. 1 and requires book vendors to assign ratings to books based on the presence of depictions or references to sex. In school libraries, books with a "sexually explicit" rating will be removed from bookshelves. And students who want to check out school library books deemed "sexually relevant" would have to get parental permission first.
Plaintiffs in the suit include two Texas bookstores, Austin's BookPeople and West Houston's Blue Willow Bookshop, as well as the American Booksellers Association, the Association of American Publishers, the Authors Guild and the Comic Book Legal Defense Fund.
They are suing defendants Martha Wong, chair of the Texas State Library and Archives Commission; Keven Ellis, chair of the Texas State Board of Education; and Mike Morath, commissioner of the Texas Education Agency.
According to the official complaint, which was filed in an Austin federal court, the plaintiffs argue that HB 900 violates the First and 14th amendments by regulating speech with "vague and overbroad" terms and targeting protected speech.
They go on to argue that HB 900 forces the plaintiffs to comply with the government's views, even if they do not agree, and that the law operates as prior restraint — which is government action that prohibits speech or other expression before the speech happens.
"The book ban establishes an unconstitutional regime of compelled speech, retaliation, and licensing that violates clear First Amendment precedent and this country's history of fostering a robust marketplace of ideas," the complaint says.
The CEOs of both bookstores say it is not possible for them to comply with the rating system required of book vendors in HB 900. The sheer volume of titles they would need to rate is too much, Charley Rejsek, CEO of BookPeople, said in a statement.
In a joint statement by the three bookseller associations, they said they are not questioning that content for students should be age-appropriate, but rather that they believe HB 900 does not accomplish such a goal.
"It robs parents, schools and teachers from across the state of Texas of the right to make decisions for their respective communities and classrooms, instead handing that role to a state entity and private businesses," the statement says.
The complaint emphasizes how the plaintiffs believe HB 900 will "shatter" small bookstores in Texas, placing "additional economic pressure" on them.
Supporters of HB 900, like Cindi Castilla, president of conservative think tank Texas Eagle Forum, characterized the proposal as a child protection bill. In a Senate education committee hearing in May, Castilla said explicit materials in books are educationally unsuitable for students and that taxpayers should not fund such books.
"Our schools must not sexualize our students or provide them pornographic reading material or introduce them to inappropriate materials that distract from the educational goals we've set as a state," she said.
Lawmakers like state Sen. Angela Paxton, R-McKinney agreed, arguing that HB 900 is a "tool" to be used by communities to address "harmful sexually explicit material."
Opponents of HB 900 have been worried that by targeting so-called "sexually explicit material" lawmakers will be specifically targeting books that explore LGBTQ+ themes, including books such as "Calvin" and "Being Jazz." Bill author Rep. Jared Patterson, R-Frisco, also condemned the book "Gender Queer," a graphic novel that traces the author's experiences with gender growing up.
Many librarians and booksellers, including representatives from the Texas Library Association and individual libraries across the state, testified to the House and Senate in May that the bill will slow down book sales and acquisition of books by school libraries.
"Such oversight has not been needed in the past and is not needed now," said Mark Smith, the former director of the Texas State Library and Archives Commission. "The bill will interfere with student learning and achievement by blocking access to materials that have been restricted."
Copyright 2023 TEXAS TRIBUNE. All rights reserved.