Firefighters injured while battling East Texas wildfire released from hospital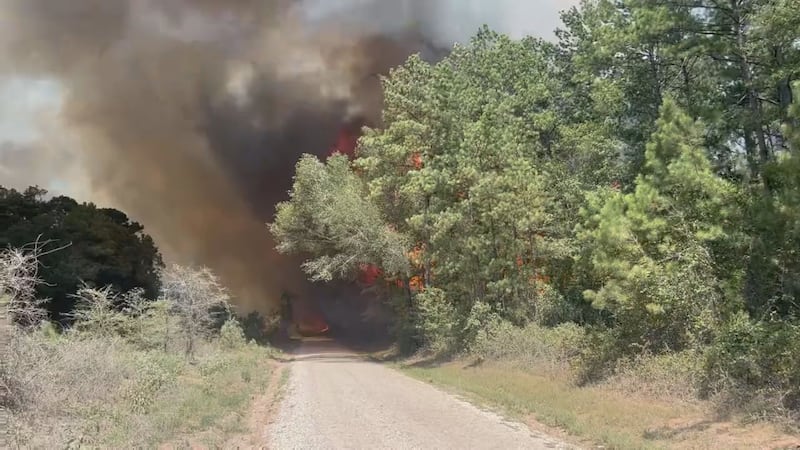 Published: Aug. 3, 2023 at 2:30 PM CDT
SAN JACINTO COUNTY, Texas (KTRE) - Two injured firefighters were treated and released from the hospital Thursday morning after responding to a large wildfire in San Jacinto County on Wednesday, according to the Texas A&M Forest Service.
"Texas A&M Forest Service will conduct an Internal Fire Review to assess the incident, providing personnel an opportunity to learn & make improvements to mitigate risks/improve safety moving forward," officials said in a tweet.
Named the Snowhill fire, at least 215 acres of land are burning west of Lake Livingston. At last check, it was listed at 90 percent containment.
Around 5:00 p.m. Wednesday, the agency said two forest service personnel received burns from radiant heat and were transported to a hospital for treatment of first and second-degree burns.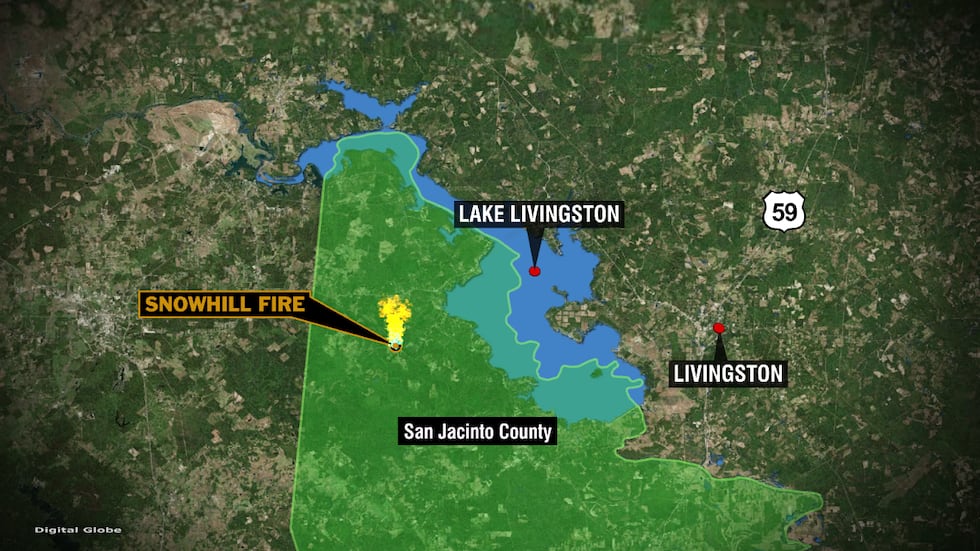 At the time, the firefighters were working to set up containment lines along FM 946 in the Willow Springs area.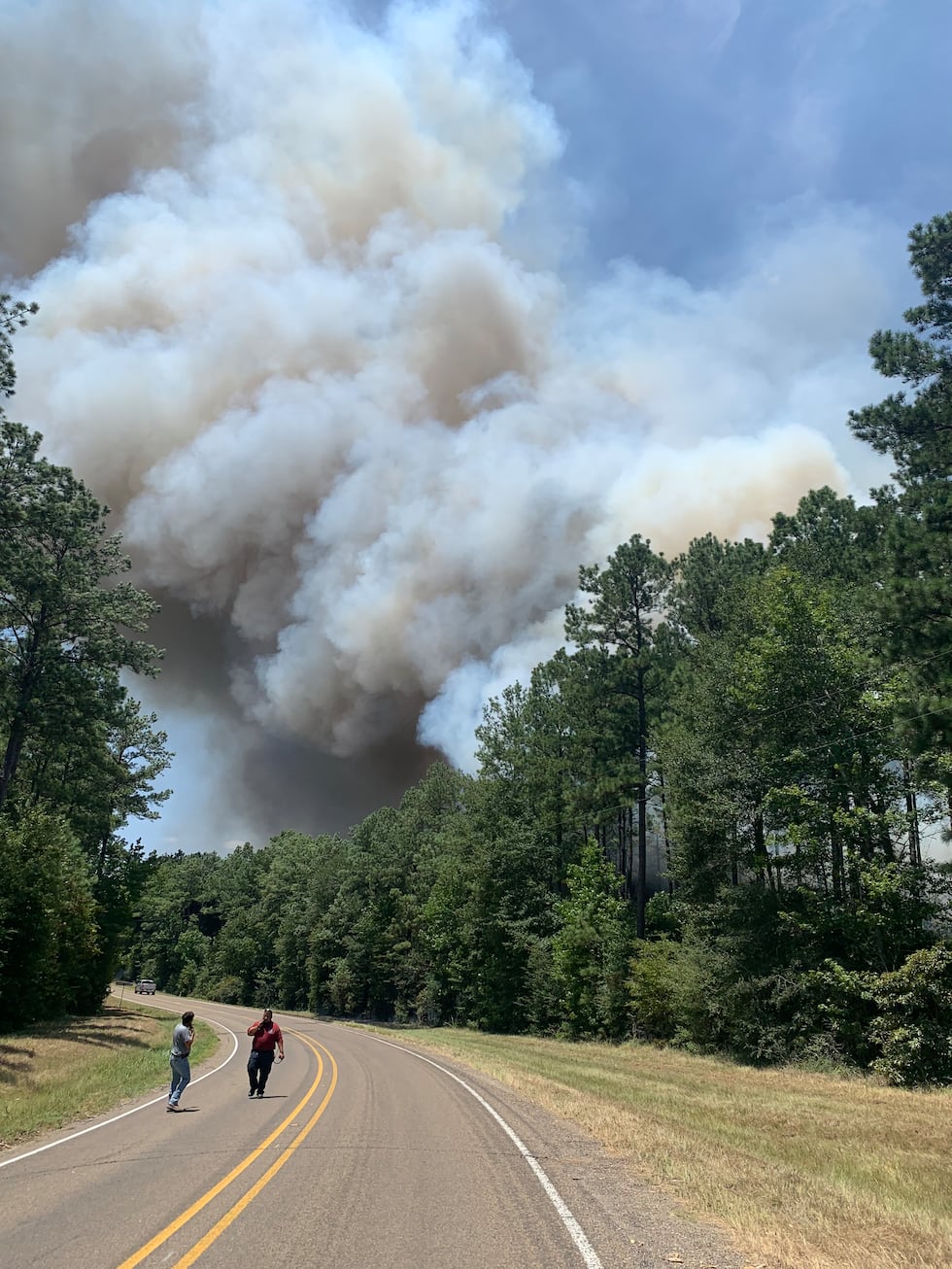 State Representative Ernest Bailes said two airplanes and two helicopters were shuttling water from the lake to the scene of the brush fire.
"Forward progression has been stopped and fire activity has diminished."
In a Facebook post, the Oakhurst Volunteer Fire Department described Wednesday's conditions as "intense," with flames moving fast into the 60 ft. tall trees.
Emergency management officials reported the fire was sending airborne embers to neighboring Walker County.
State and local fire crews were expected to remain at the scene overnight.
"Containment line is complete around the fire but firefighters will continue to patrol and monitor the fire overnight, engaging in mop up to ensure all heat has been mitigated," the Forest Service stated.
Copyright 2023 KWTX. All rights reserved.