Robinson man stabbed woman, son-in-law who was holding child during attack: affidavits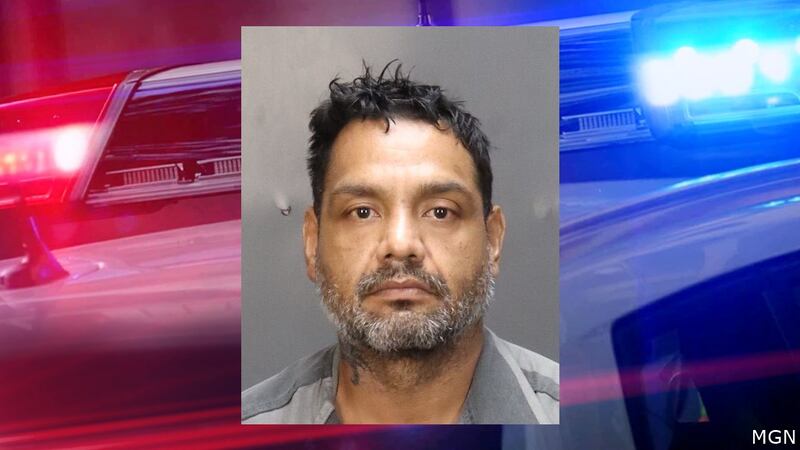 Published: Aug. 10, 2023 at 12:59 PM CDT
ROBINSON, Texas (KWTX) - Pedro Zavala, 43, is charged with two counts of aggravated assault with a deadly weapon after he attacked and stabbed a woman and his son-in-law with a shard from a broken flower pot during a fight, arrest affidavits state.
On June 2, police officers were dispatched to a home in the 100 block of Darden after receiving reports a man had been shot in the leg. When the officers arrived, they located Zavala suffering from a gunshot wound to his leg, and a woman identified in the affidavits as Norma Acosta suffering from an injury on the back of her left arm.
Police, according to the affidavits, learned Zavala became upset over cameras that had been set up inside the residence. During a confrontation, Zavala choked Acosta and then began attacking Marshall Zuñiga with a shard from a broken flower pot, the affidavits state.
Zuñiga, described in the affidavit as Zavala's son-in-law, was holding a child in his arms during the attack. Acosta managed to take hold of the child from Zuñiga, and then took the child to a safe location in the home.
The woman then returned to attempt to break up the fight. At this point, police said, Zavala used the shard to stab Zuñiga and Acosta. Zuñiga proceeded to pull out a 9mm Glock and fired a round that struck Zavala on his left thigh, police said.
Zuñiga grabbed the child, fled to Waco for safety, and called 911 to report the incident. The man and Acosta were treated at local hospitals for "deep lacerations," police said.
Police officers who arrived at the residence allegedly found 50 grams of meth "in Zavala's area," the affidavit states.
A search of Zavala's criminal history revealed previous convictions for assault family violence, unlawful possession of a firearm by a felon, and evading arrest or detention in a motor vehicle, police wrote in the affidavits.
Zavala was booked into jail on August 9. Online jail records show he was also charged with possession of a controlled substance after the incident in Robinson. He is currently being held on bonds totaling $60,000 at the McLennan County Jail.
The affidavits did not clarify how Acosta is related to Zavala and Zuñiga.
Copyright 2023 KWTX. All rights reserved.