Midway's LLWS run ends after falling 4-3 in semifinals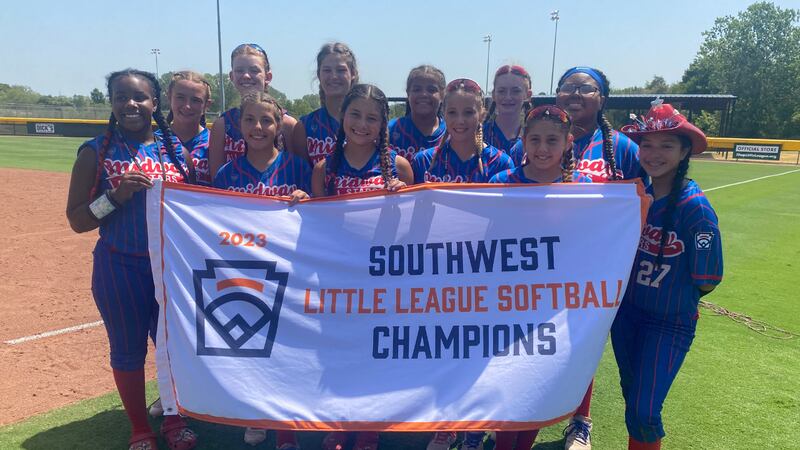 Published: Aug. 12, 2023 at 6:00 PM CDT
GREENVILLE, North Carolina (KWTX) - The Midway All Stars Little League World Series run comes to an end after falling to North Carolina, 4-3, in the LLWS Semifinals on Saturday at Stallings Stadium.
For the first time in the entire tournament, Midway found themselves down 2-0 in the top of the first inning after North Carolina scored two unearned runs on two errors in the frame to take a two-run lead.
All of the Midway magic began to unfold in the bottom of the fourth inning after an Ambri Ramos RBI single closed to deficit to just one run and set the table for Midway sensation Zaneria Hughes, who clobbered a two-run homer to give Midway the 3-2 lead.
Though, Midway ran into trouble while just two outs away from securing a spot in the title game. North Carolina went on to add two more runs in the top of the sixth to take back the lead. North Carolina retired the side in the sixth to secure the 4-3 semifinal win over Midway.
North Carolina will play in the LLWS title game on Sunday against New York at 2 p.m.
Copyright 2023 KWTX. All rights reserved.