McGregor community helps local youth football team raise money for equipment, uniforms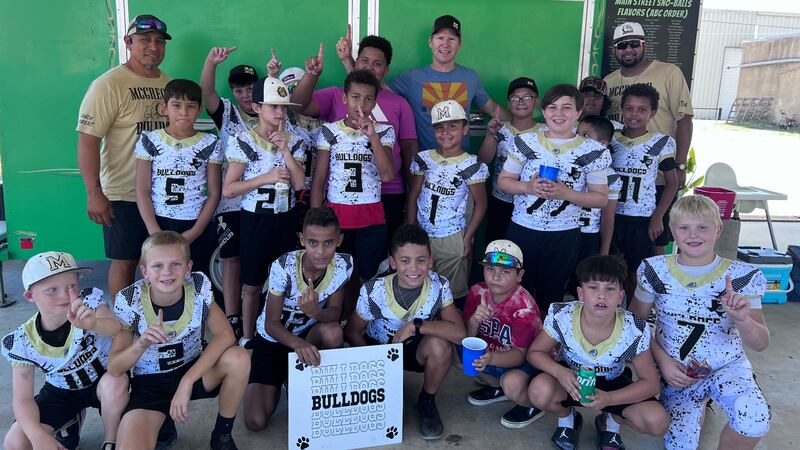 Published: Aug. 18, 2023 at 11:31 AM CDT
McGREGOR, Texas (KWTX) - The community turned out in droves to support a McGregor youth football team with a barbecue fundraiser held this past weekend in the pavilion at Main Street Sno-Balls.
There was no price tag for the plates of food served as the team simply asked for donations of any kind in exchange.
The donations will be used to purchase equipment and attire for the kids for the upcoming football season.
While the goal was $1,500, the team raised nearly $4,000 thanks to an outpouring of community support.
Cruz Chaires, a 2010 graduate of McGregor High school and former star football player, is the head coach of the McGregor 10U team.
"As our McGregor young athletes grow, we seek and strive to equip and empower them for complete success. When we play as one on the field we are more successful and when we come together as one in our community we are more successful," Chaires said.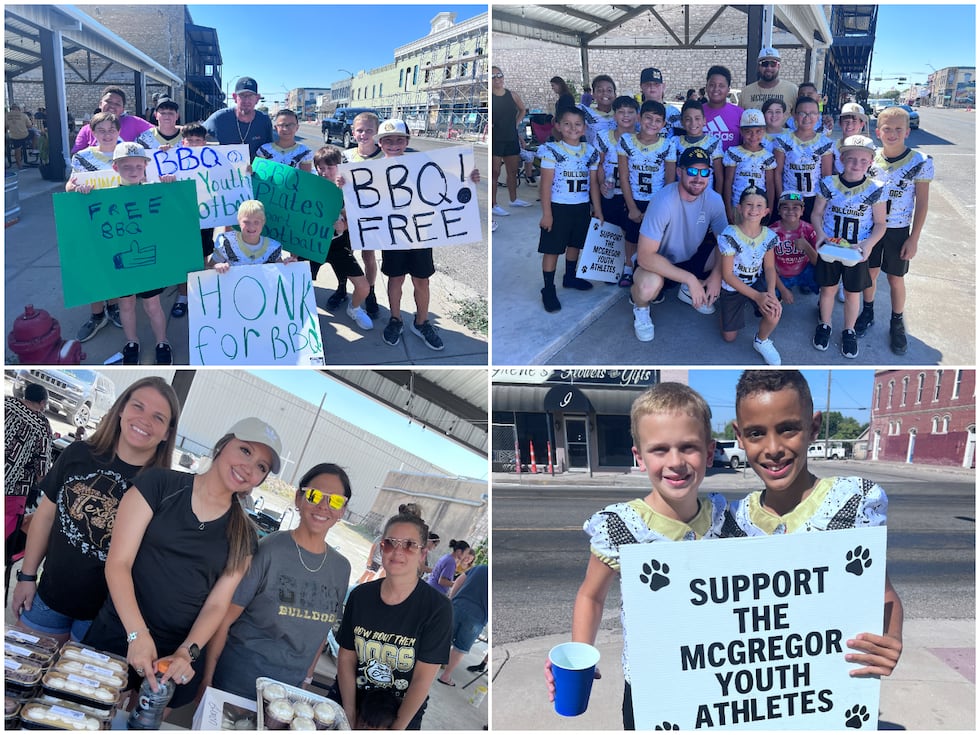 4th grade player Chris Torres stood on the side of the street for hours with his teammates holding signs asking drivers to stop and enjoy a meal.
"I had fun at the fundraiser hanging with my friends. I'm glad we got money and we can get new things for the team," Chris said. "We have a cool group of parents. I'm thankful for them and for all the people who stopped by with donations "
The team had many family members helping out.
Chris's mom, Ary, served meals from 10 a.m until food ran out around 2 p.m. and said the turnout was amazing.
"McGregor is a wonderful community, one big family, she said. "It doesn't surprise me the support they showed us yesterday. I'm grateful to belong to an amazing town and team."
McGregor Mayor Jimmy Hering stopped by to make a donation and talk to the kids.
So did McGregor School Board members David Lillard, Hunter January, Christopher Knox ,and President Trenton Rice.
"I recognize that one of the main ingredients for future success in athletics at MISD is to support and develop our youth and make them want to play and want to win," Rice said. "These volunteers are doing that very thing. I am glad to support that philosophy."
H&B Packing in Waco donated 200 pounds of meat for the event including brisket and sausage which coaches and parents cooked.
HEB in Mexia provided the paper goods and Shipley's in Woodway surprised the team with donuts and a donation.
The youth football league begins play in late August.
Copyright 2023 KWTX. All rights reserved.